All motorcycles are supplied only with equipment required by law (e.g. reflectors as per Euro 4 standard). | Some images on this site may differ from actual vehicles sold in Thailand. Please contact nearby BMW Motorrad dealers for more information. | BMW Motorrad Thailand reserves the right to alter prices and specifications without notice.
This BMW S 1000 XR.
Discover the world. FASTER THAN EVER.
Sport, adventure or touring? You can have everything. Because the BMW S 1000 XR combines the best aspects of all these three worlds to create BMW Motorrad's first adventure sports bike – perfect for anyone who wants performance and comfort in one bike. The powerful, four-cylinder series motor in combination with the agile chassis and suspension provides great performance and dynamic response. The relaxed seating position and the familiar GS ergonomics guarantee comfort and driving pleasure you'll never get tired of. What you do with it is up to you.
The design of the S 1000 XR
Choose your style.
The dynamic adventure sports bike is available in two attractive colour variants: Style triple black and – in the multi-coloured combination – HP Motorsport.
The S 1000 XR is exceptional – and that's exactly how it looks. With its synthesis of sports, touring and adventure, it also combines the visual characteristics and qualities of each of these categories, making it one impressive looking bike. The sporty shape and typical BMW S 1000 RR Splitface emphasise its supersports influence, while its characteristic flyline, striking front and relatively long spring travel reflect the look and ergonomics of the GS series. Wherever the S 1000 XR rolls up, it's sure to turn heads.
+ ศึกษาเพิ่มเติม
Four-cylinder in-line engine
121
kW (165 HP) at 11,000 rpm
114
maximum tightening torque in Nm at 9,250 rpm
Water/oil-cooled in-line four-cylinder four-stroke engine
Accelerate into your asphalt adventure.
Accelerate into your asphalt adventure.
The powerful four-cylinder in-line engine delivers an impressive 121 kW (165 HP) at 11,000 rpm and develops a maximum torque of 114 Nm at 9,250 rpm. The liquid-cooled four-cylinder in-line engine provides an abundant torque, particularly for the desired punchy acceleration at low and mid-range engine speeds. And together with the optional Pro shift assistant, relaxed cruising is just as accomplished when confidently heading out for a sporty ride on the country round or embarking on an adventure with a passenger.
+ ศึกษาเพิ่มเติม
Experience the sound of the S 1000 XR
The highlights of the S 1000 XR
Strong-charactered front.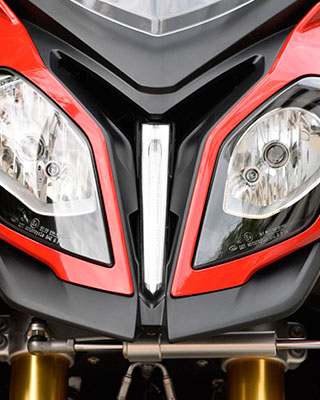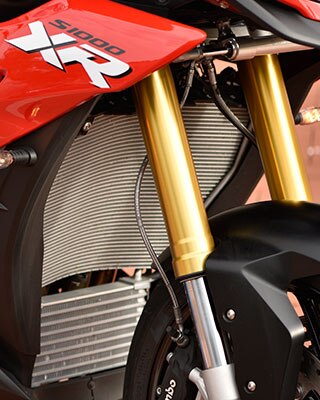 Multifunctional instrument cluster.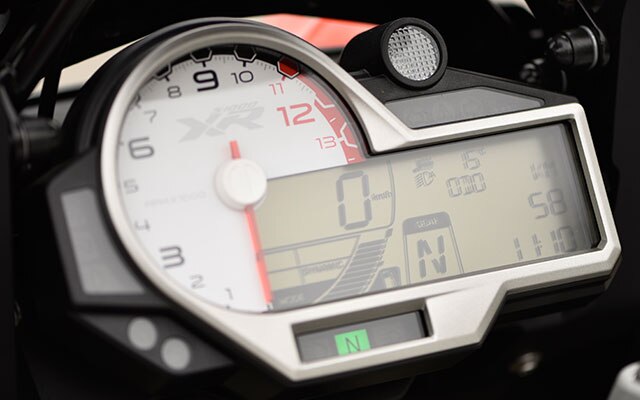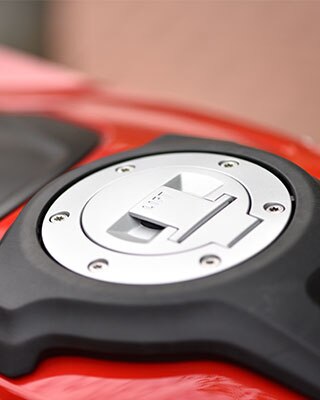 Windscreen can be adjusted in two steps.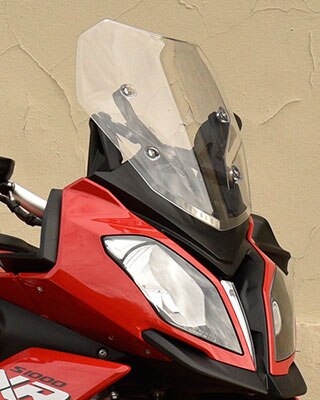 Ergonomically designed seat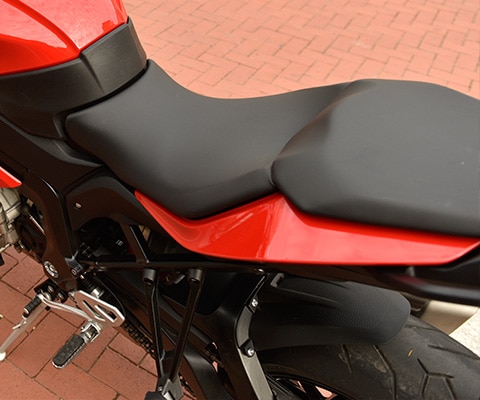 Aluminium cast wheels with a angled valve.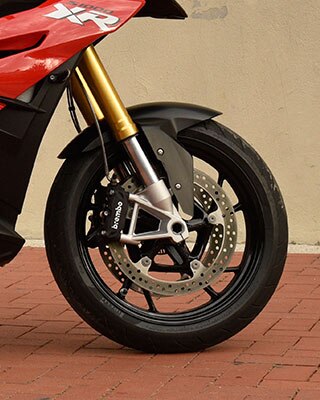 Strikingly designed rear silencer.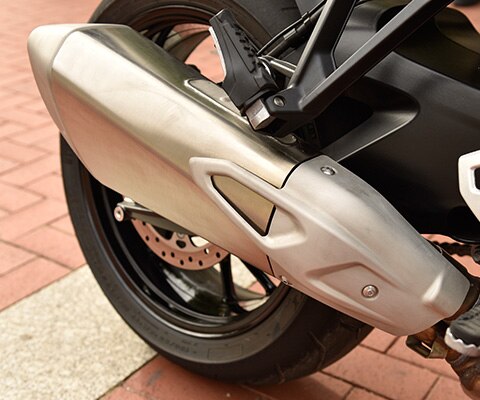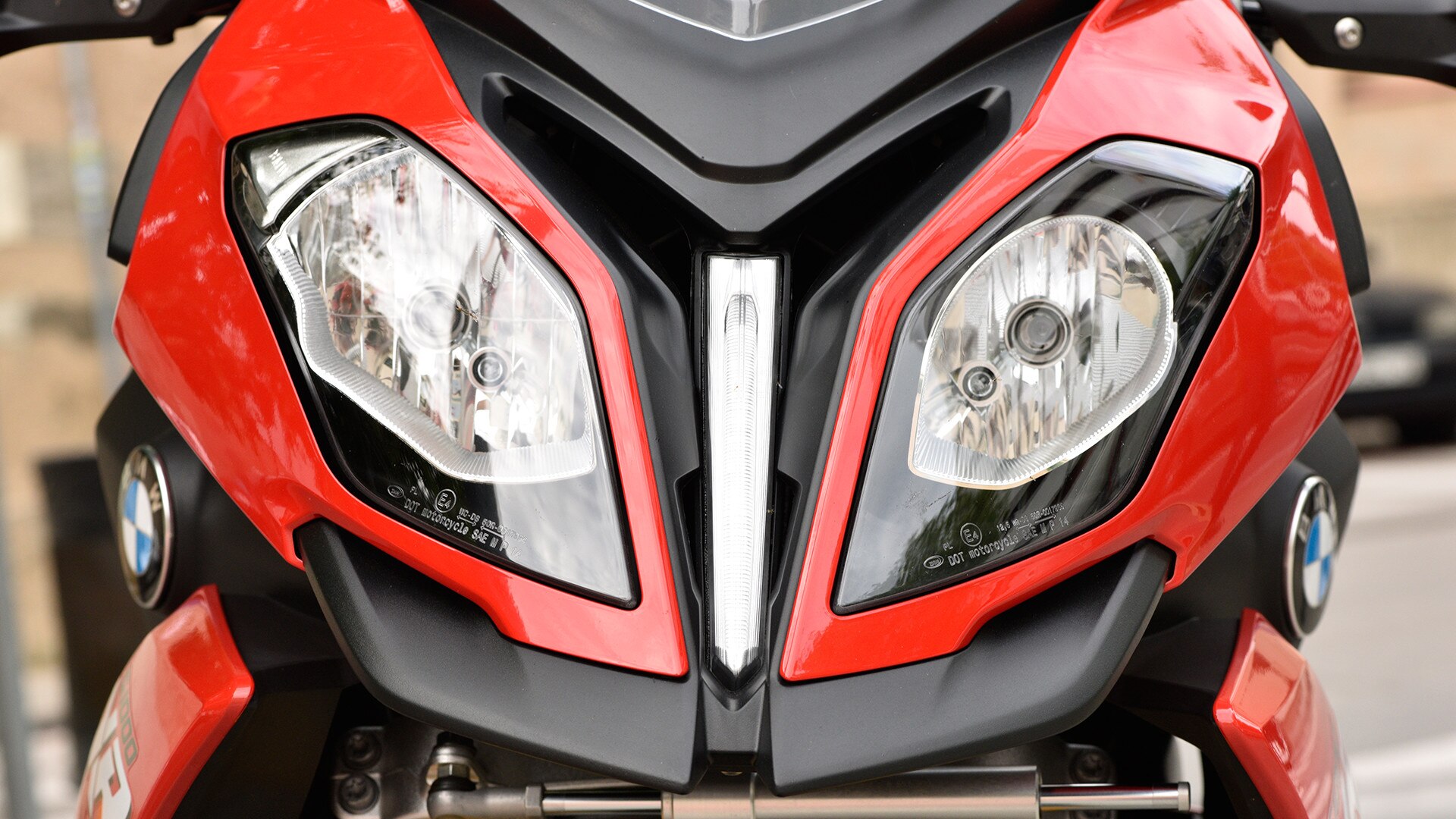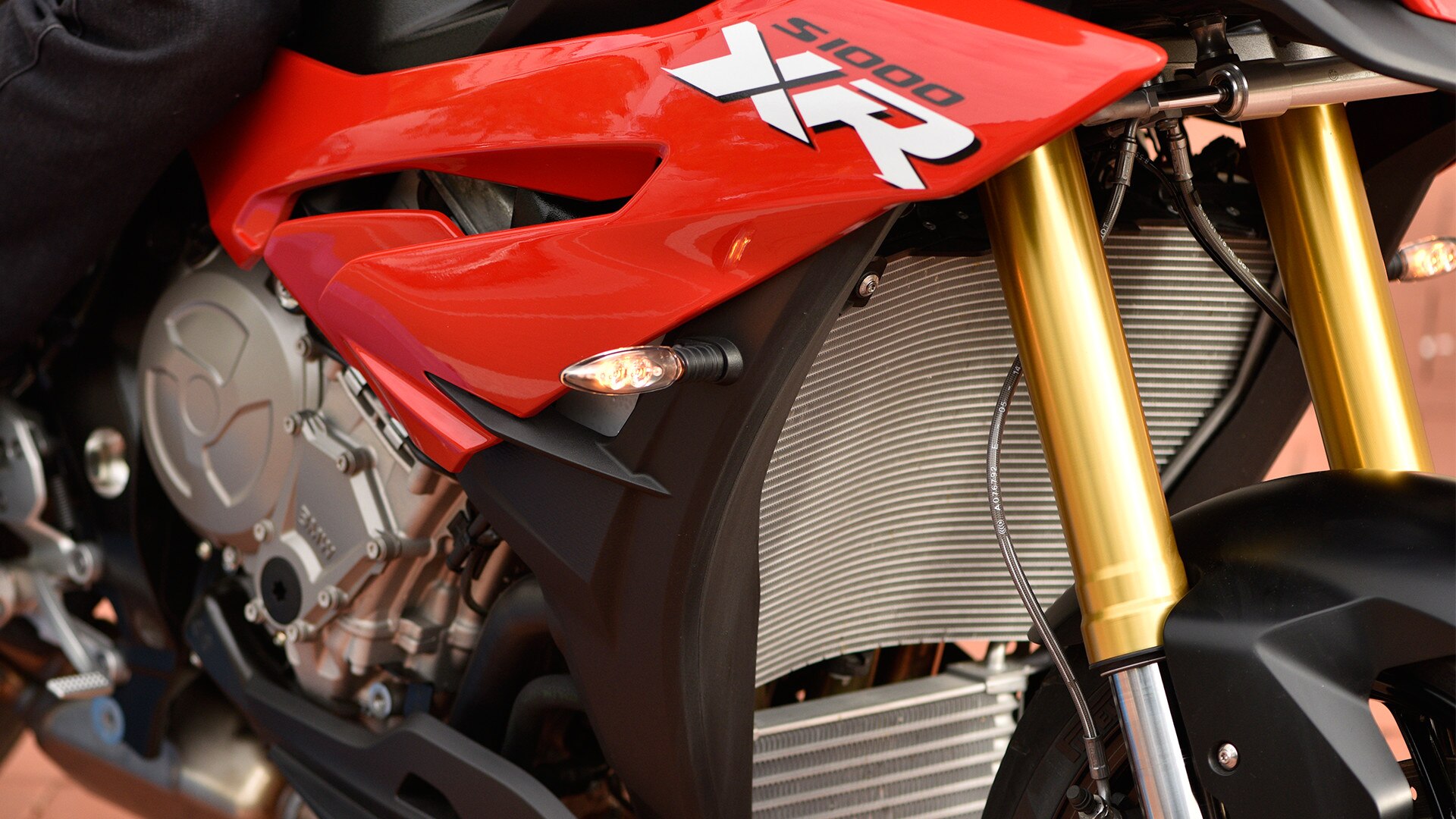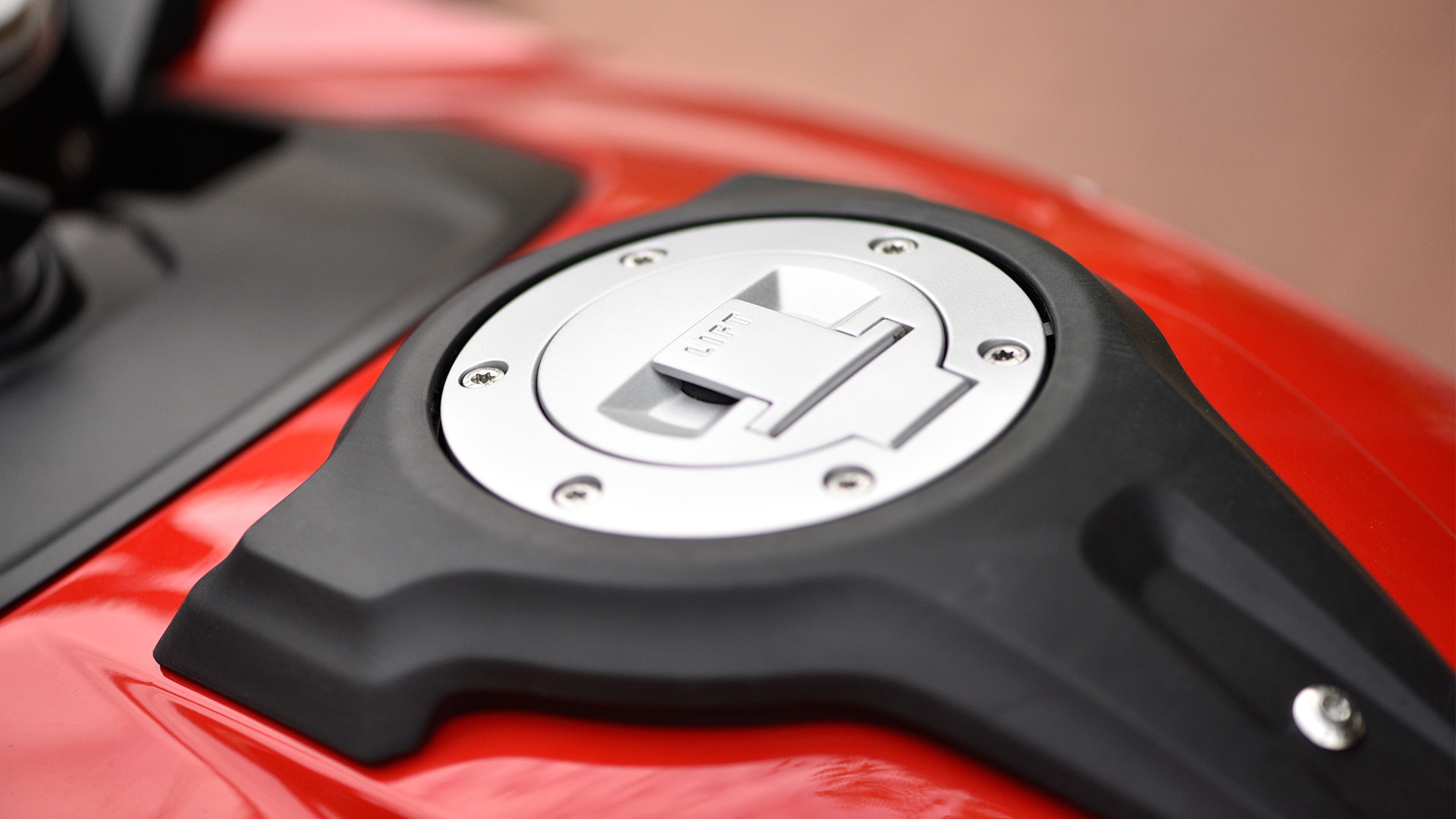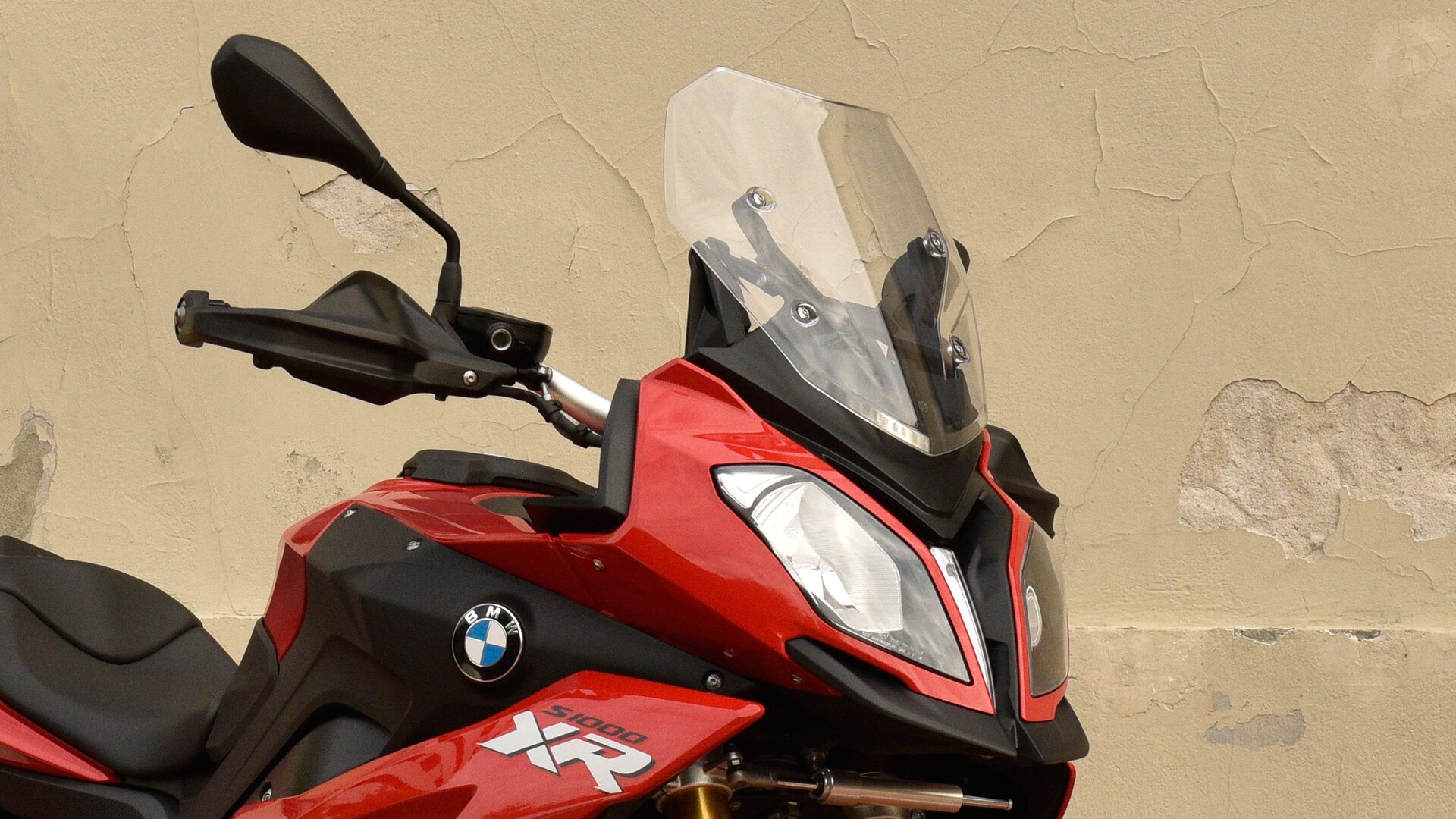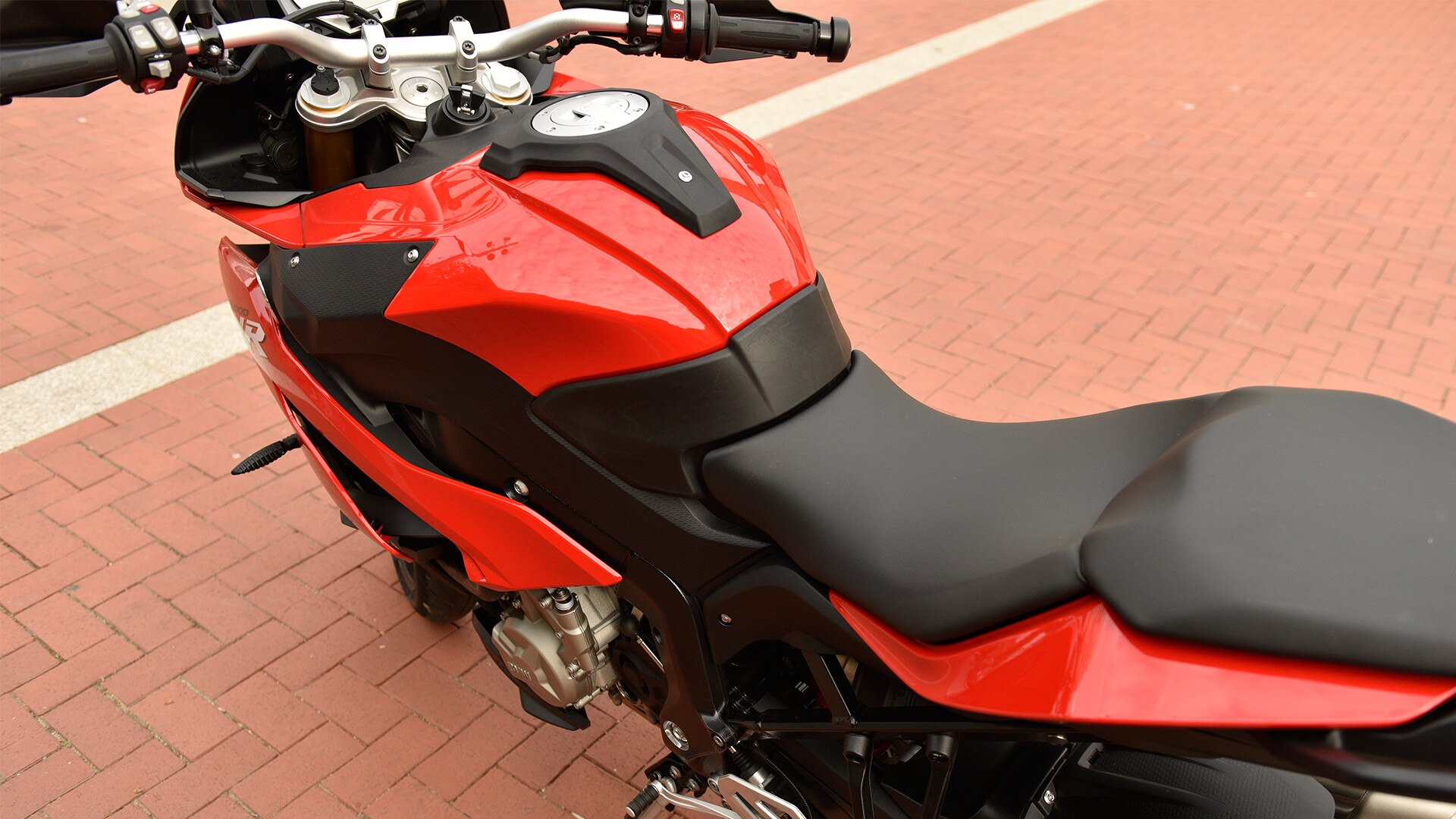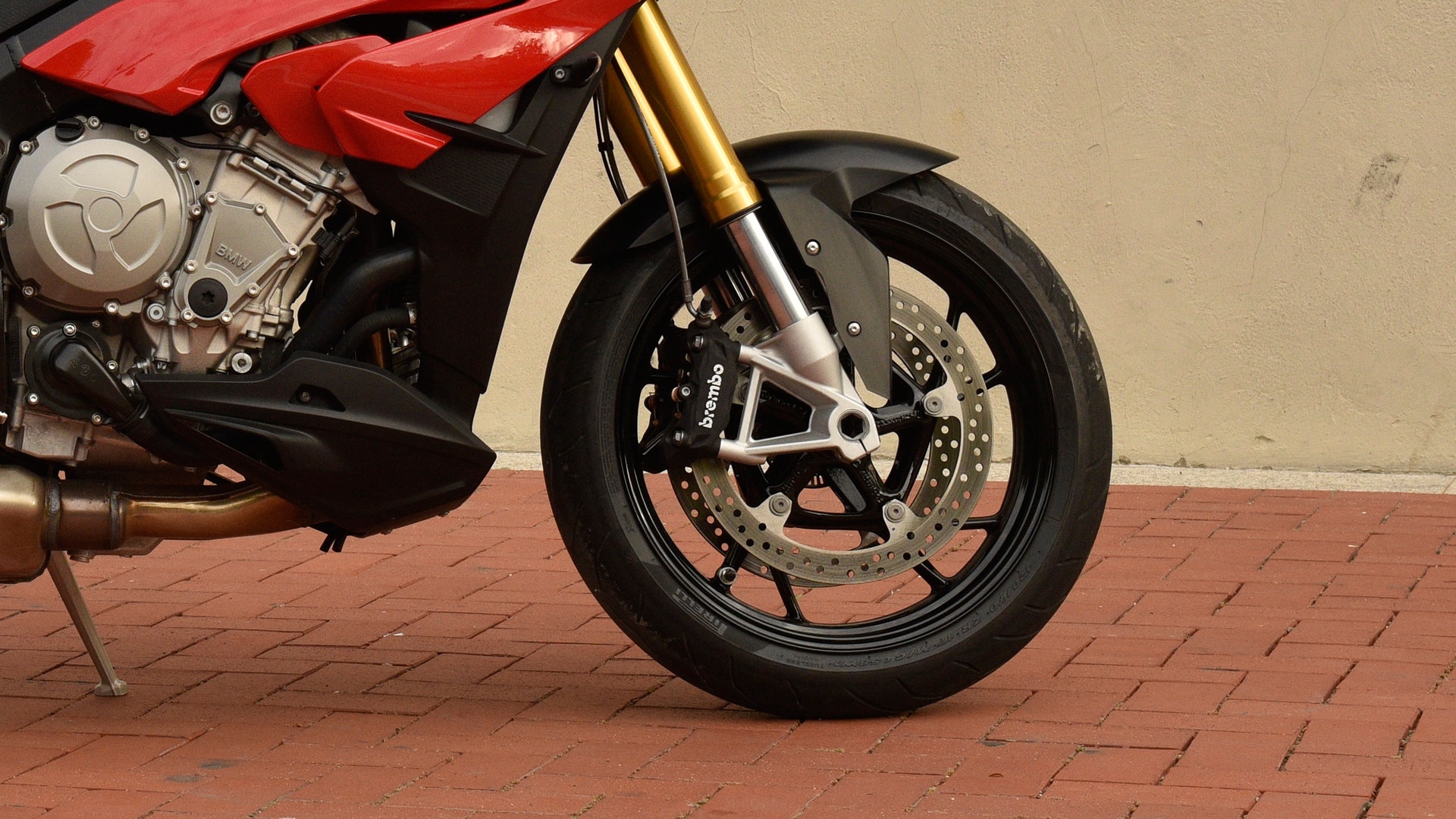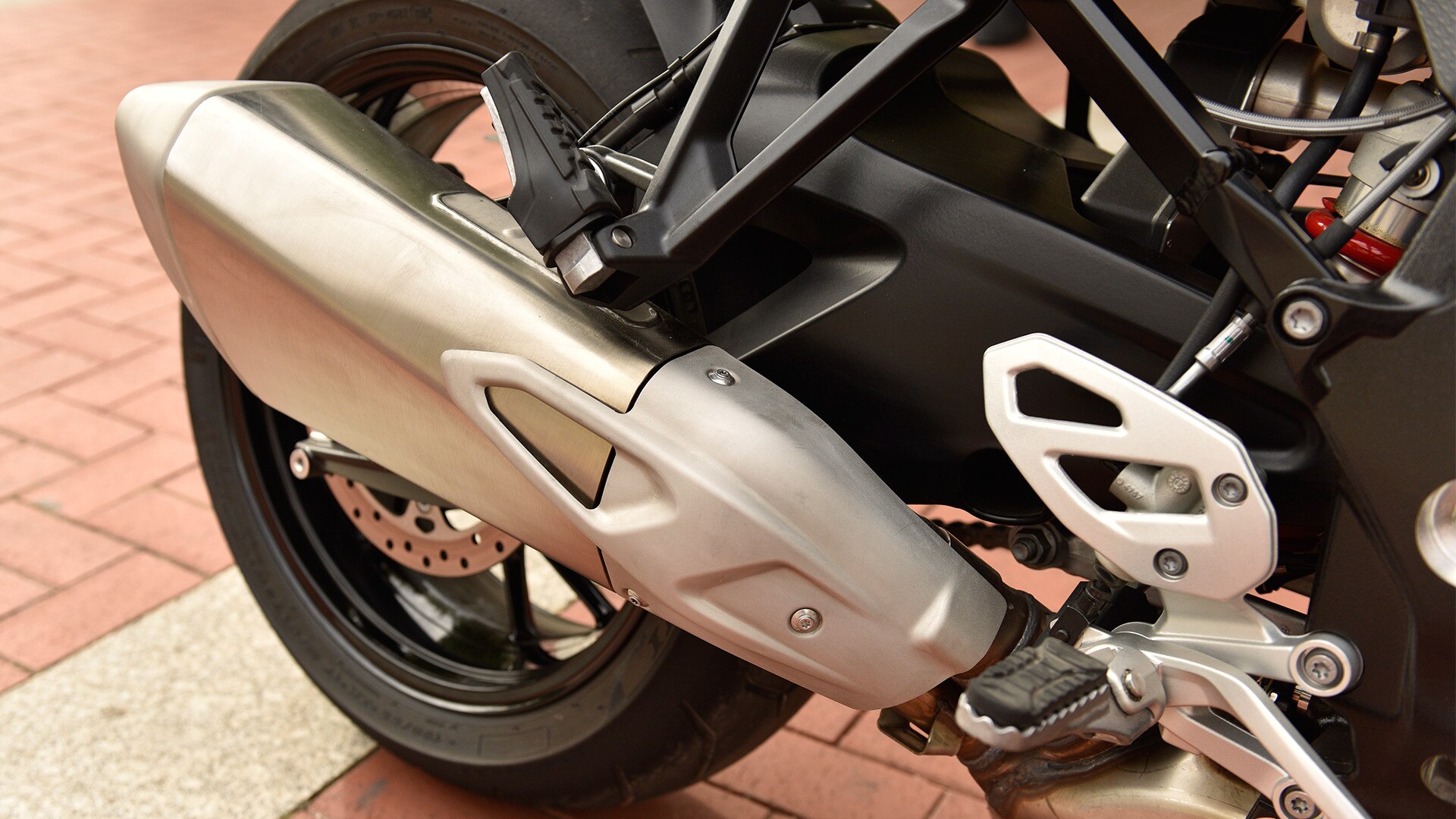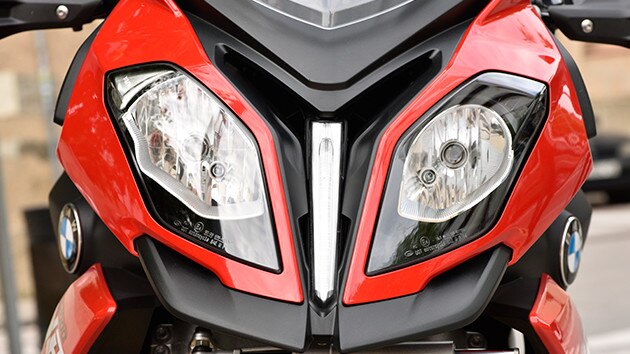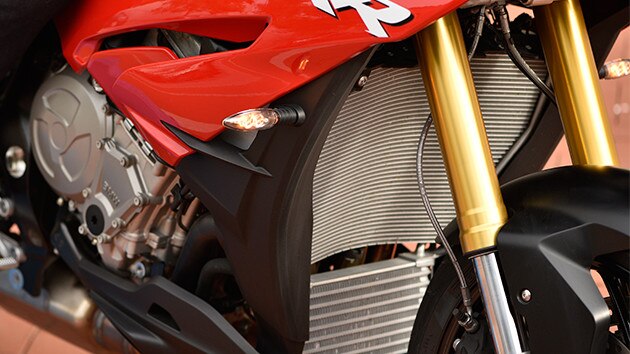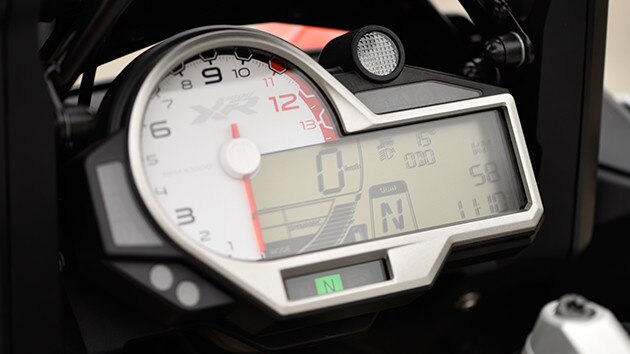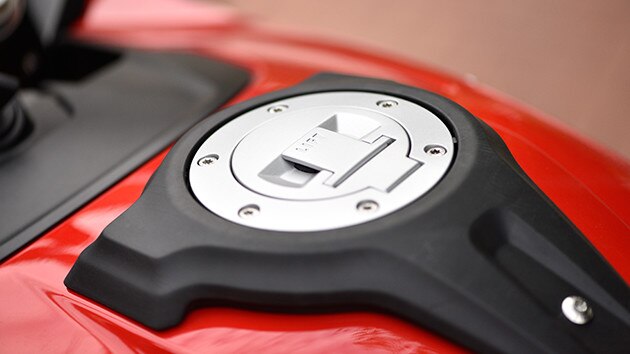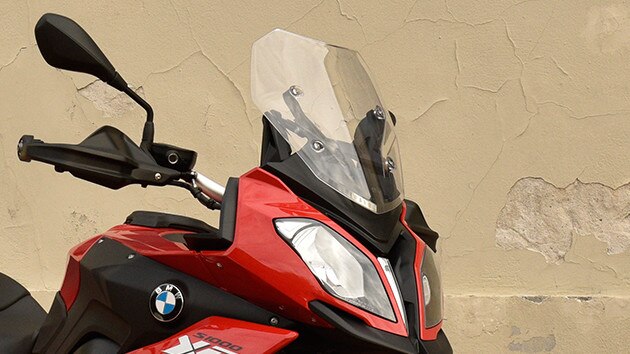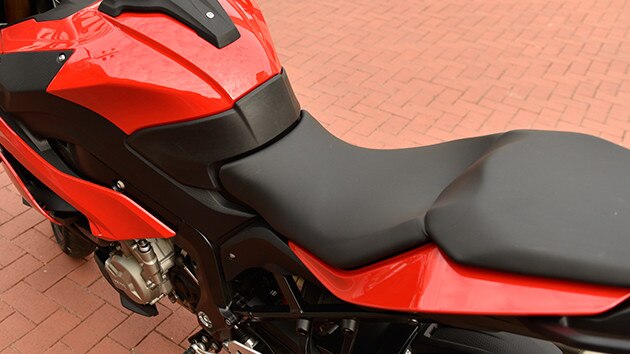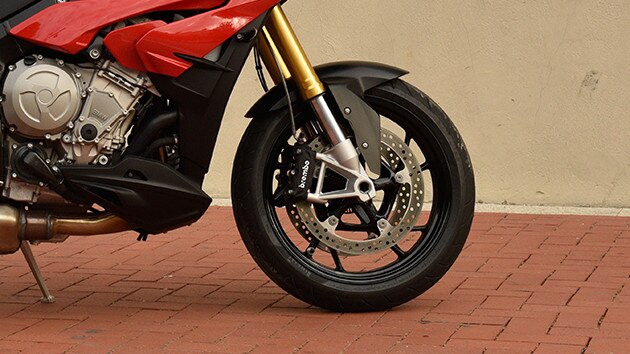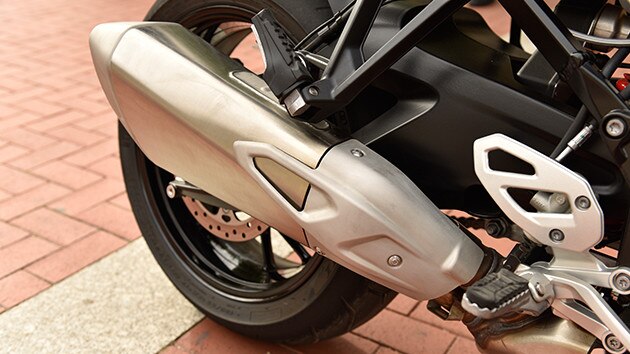 Power meets innovation.
Power meets innovation.
The S 1000 XR is impressive not only with sporty riding fun. the innovative technology also offers a high level of comfort and safety. The S 1000 XR comes with two selectable driving modes as standard − "Rain" and "Road" – allowing drivers to adapt optimally to the driving conditions. The standard ASC (Automatic Stability Control) ensures a high level of driving safety based on optimum traction. In short, the S 1000 XR can do everything – from tearing along winding country roads to tours for two with full luggage.
+ ศึกษาเพิ่มเติม
Get your racer's heart beating even faster.
Get your racer's heart beating even faster.
With the optional Dynamic package, you can make your S 1000 XR even sportier. The Shift Assistant Pro makes every gear shift faster and easier. The ABS Pro improves stability and guarantees braking safety − on bends or when leaning in. The LED turn indicators show everyone your sporty side.
+ ศึกษาเพิ่มเติม
For greater comfort and perfect tour endurance.
For greater comfort and perfect tour endurance.
The optional Touring package offers increased travel comfort for your BMW S 1000 XR. The package includes a range of options for long, relaxed journeys − either on your own or with a companion. These include a luggage carrier, case holder and the proven electronically controlled Dynamic ESA (Electronic Suspension Adjustment) technology, which ensures optimum damping action and driving comfort. Furthermore, the motorcycle has a firm footing on the ground with the centre stand.
+ ศึกษาเพิ่มเติม