Get away from the hustle and bustle of the city and chill out in a typical Backstreet Freud style.
Welcome to a new episode of Freud's city tour with I Love Sudsapda (ILS). This time around Freud suggested that we meet up on Friday evening at Soi Somkit in Chitlom area, which is notorious as an epicenter of traffic jam!!  Just a thought of the rendezvous, a chill suddenly ran down my spine.
But Freud looked completely worry-free because he came with his buddy BMW C 400 X, a top-of-the-line motorcycle in the Urban Mobility family with a perfect combination of beauty and utility, which stands ready to nonchalantly get through a rush-hour traffic jam and conveniently take you to other check-in spots mystically located in deserted small alleys. Freud also reassured that it was going to be a problem-free city adventure. Apart from that, according to Freud, the trip with ILS this time around would certainly be a memorable one.
+ ศึกษาเพิ่มเติม
Siri House: Don't miss out on this new popular hang-out!
Siri House: Don't miss out on this new popular hang-out!
Being obsessed at the moment by members of the urbannista, Siri House Lifestyle Hub was the first check-in spot of this trip. It is one of the projects owned and operated by Thailand's leading real estate developer Sansiri, in which  a well-preserved vintage house situated among cool, shady trees was renovated and converted into a rendezvous for those who love music, art, culture, and food.  
ILS took a quick peek at a compartment beneath the seat of Freud's buddy motorcycle and became so surprised that there is plenty of room left inside Flexcase storage that it could handily keep Freud's fully loaded backpack. What a versatile buddy it is! And it can respond to all everyday needs. It could potentially serve as Freud's home away from home if he was not going to go home tonight.
+ ศึกษาเพิ่มเติม
Freud took ILS for a tour inside the project consisting of two different zones and this is also a must-see. The first zone features café & dining, where you can spend your morning relaxing or discussing business in the afternoon at Luka café – a famous café from Pan Road which serves coffee, breakfast, and European foods. And a signature dish is available exclusively at this branch. But if anyone is in the mood for hanging out with friends in the evening, we just wanted to recommend Quince, a Mediterranean restaurant specialized in roasted, grilled, and smoked beef and seafood menus. Or if you want to stay longer into the night, just go upstairs to party at Jacqueline Cocktail Bar, which was simply permeated with American flavor and atmosphere and chic combination of modern and feminist vibes.
The other zone is called "Collective Market," which is located near Luka Café.  There were a book corner of the Booksmith, a florist Heart of Siri, and a CD shop Olympic Digger. This zone certainly was designed to cater to those who have different interests and hobbies. For Freud, ILS could safely say that he seemed to have fallen in love with every single corner of the place, to say the least!
+ ศึกษาเพิ่มเติม
But what we were particularly impressed with was a parking space which is provided exclusively for bigbikes as well. For those who have a biker boyfriend, you don't need to worry about parking space or safety and security concerns. Just stop by and safely park your motorcycle for all day long.
+ ศึกษาเพิ่มเติม
Chinatown: a must stop for foodies
Chinatown: a must stop for foodies
It was almost sundown. A quick glance at the watch indicated that it was just before 6 pm. But Freud still kept heading toward the next destination. This was because his buddy motorcycle has a special feature called BMW ConnectedRide that displays everything on a 6.5-inch TFT Screen. Additionally, it can also safely and conveniently connect and display data and information via smart phone and Bluetooth helmet. And it became obvious that getting around the city on a good motorcycle was certainly a more convenient mode of transport.
+ ศึกษาเพิ่มเติม
Though it was still early in the evening, a Chinatown street food section already became vibrant and bustling with both foodies and famous street food vendors.  Freud went straight to a famous oyster stall known as Sea Bah Bar – his friends had previously tried the oysters here and kept raving about how big and fresh their oysters were, and at such highly affordable price. This was followed by iced taotung (Chinese dessert), freshly squeezed orange juice, and wide variety of street foods.  Despite having finished a number of dishes, he was still determined to stand in a long line to buy "arguably the best bread in Chinatown." As it was taking so long, ILS had to remind him to look at his watch one more time. Possibly out of sympathy for Freud, a member of his fan club, who happened to be standing in the line before him, decided to share a bite with him. What a sweet moment it was!
+ ศึกษาเพิ่มเติม
I just wanted to stay alone @ Ba Hao
I just wanted to stay alone @ Ba Hao
At first it looked like we were strolling and trying a bite at different street food stalls. But eventually we ended up getting so stuffed. Freud came back to his motorcycle and started riding through Soi Phadungdao and heading toward Soi Nana.  Small alleys in the old quarters of Chinatown are mostly lined with old, vintage shophouses and buildings. However, many of these structures had recently been renovated and converted into modern-vintage bars and cafés. Freud selected his next check-in location at Ba Hao (pronounced Pa-Hao, meaning number eight, i.e. house number eight), which is housed inside an old building at the corner of Nana Road and Soi Phanchit and Maitree Chit Road. The place served cocktail, craft beer, and Chinese comfort foods.
+ ศึกษาเพิ่มเติม
Sitting alone in a cozy corner and being completely immersed in a calm and relaxing atmosphere in a typical Wang Jiawei style, Freud ordered the Mistress, an alcohol-free, refreshing mocktail of the bar to complement his majestic look. ILS could really feel Freud was in a solitary mood so decided to leave him alone for a while. There was no question that this was an exciting place right from the very beginning. Despite not being tucked away in a small, isolated alley, it was a bit challenging to locate this bar as the building physically stood in perfect harmony with those old buildings, which in the old days had served as one of Bangkok's Chinese herbal medicine centers. All this has contributed to a highly unique and classic atmosphere inside the bar that you couldn't find the place like this anywhere else.
It looked like Freud had completely enjoyed and been impressed with the beauty and vibrancy of the old quarters of Chinatown. This was because before heading to the next destination he had made a call, telling his mom that he was not going to go home tonight. However, he did not stop to make a call because he was taking advantage of the feature called BMW ConnectedRide which connects a smart phone with a Bluetooth helmet before displaying call information on the screen. "I am totally safe and don't worry mommy."
+ ศึกษาเพิ่มเติม
Truly chilled-out atmosphere @ AMA Hostel
Truly chilled-out atmosphere @ AMA Hostel
ILS would say that the routes leading to Freud's next destination was nothing short of a labyrinth. Had I come alone I could have been getting lost for sure. It all stated from Soi Nana, entering Soi Wanit in Sampheng business district, getting through a series of small, narrow alleys, which are typically residential areas of local Sampheng residents – an unlikely place for tourists.
But eventually we made it to a dimly lit deserted alley majestically adorned with Thai national flags. Freud signaled we finally made it to our destination.
+ ศึกษาเพิ่มเติม
The place was AMA Hostel. Previously it used to be an old building dating back to over 200 years and it was handed down by a wealthy Chinese family that first engaged in textile business in Sampheng area. The latest generation, led by Khun Moss, who had taken over the building, decided to undergo a renovation and had it converted into a highly unique hostel decorated as a contemporary Chinese house. The place was aptly named "Ama (grandma)" to let everyone know it is related to a Thai family of Chinese descent. It was also meant to tell visitors that they would be taken care of just like a grandma taking care of her grandchildren in terms of foods and everything else.
+ ศึกษาเพิ่มเติม
Despite having ridden his buddy BMW C 400 X that comes complete with comfort, convenience, and performance for all day long, #Backstreet Freud still looked pretty tired when arriving at this last check-in location. Well, he had totally enjoyed all foods and destinations. He then quickly grabbed his backpack from a large storage compartment beneath the seat and walked inside to check into the hotel. But before going to his room, Freud took the opportunity to check out every corner of the hotel.
 Right at the entrance, there was a mini café available to everyone. The lobby was reserved exclusively for the hotel guests. The living zone was on the third floor and it was reserved for the guests to have breakfast, enjoy sunbathing and reading, as well as having dinner in a relaxing atmosphere.
 To sum up, after checking into AMA Hostel, every single corner offers comfort, tranquility, and privacy – you would never imagine there is a place like this tucked away inside a bustling business district of Sampheng.  
 It's time to embark on a mediation retreat and get away from the hustle and bustle of the city in a typical Freud's way. ILS sent him to bed and said goodbye. Well, I have come to love an outing in a typical #Backstreet Freud style. Whenever you are free, remember to let us know. We stand ready for the next outing with Freud. It was so amazing.
+ ศึกษาเพิ่มเติม
The Highlights of the C 400 X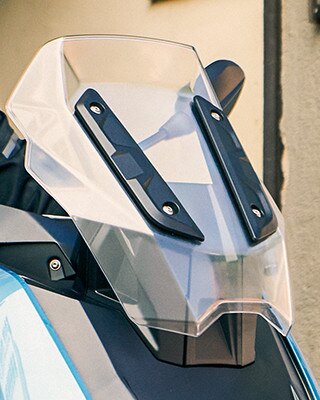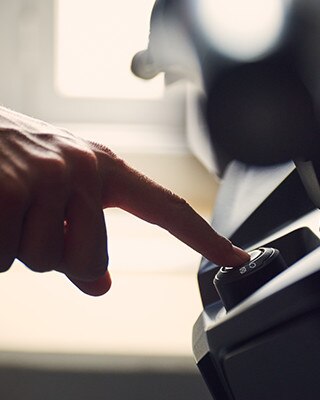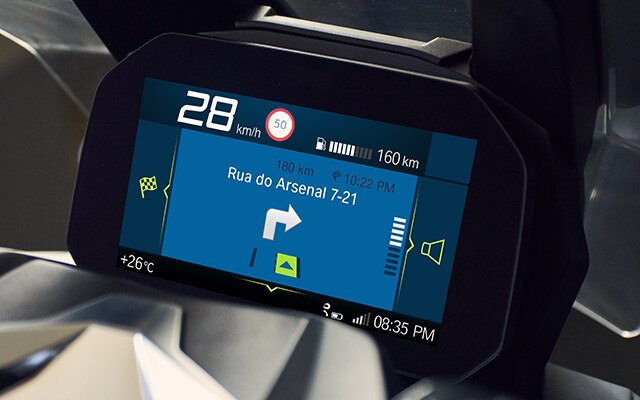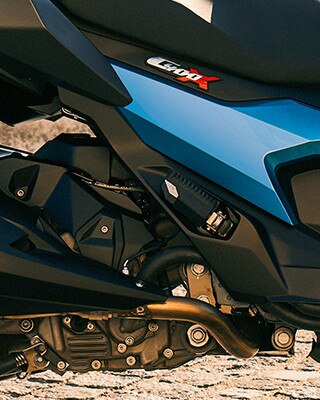 Smartphone charging case.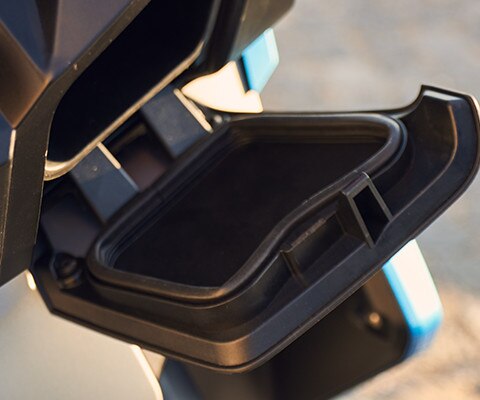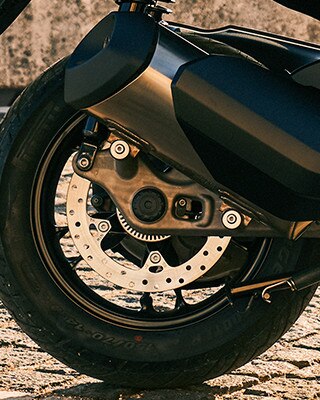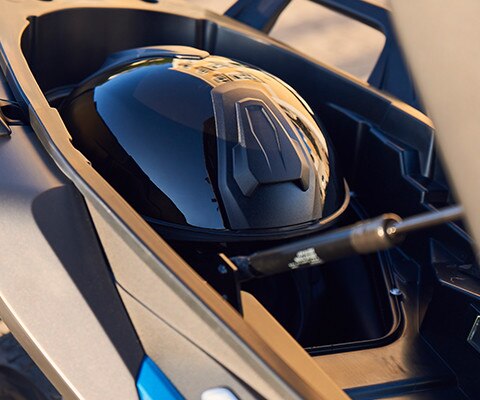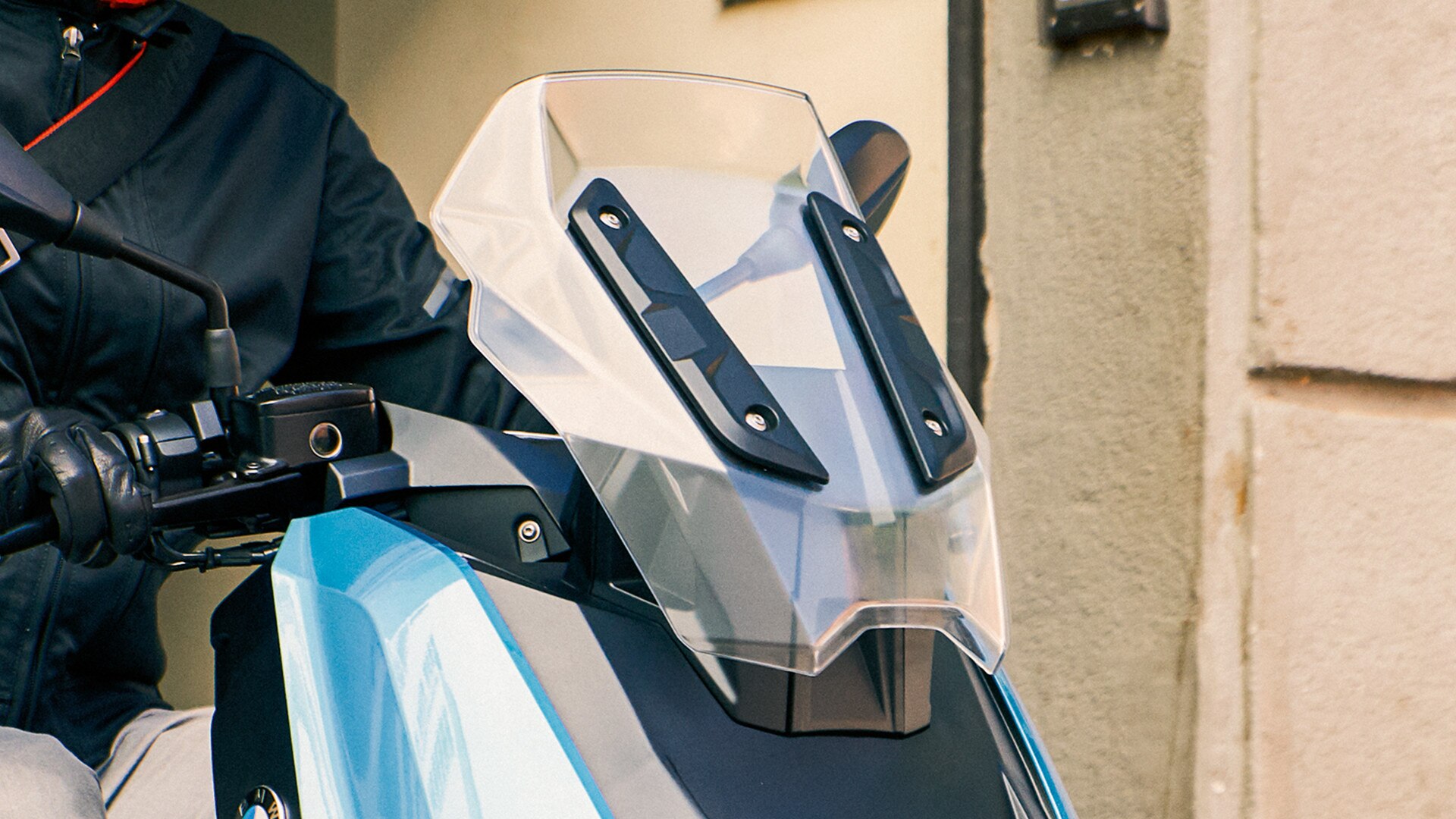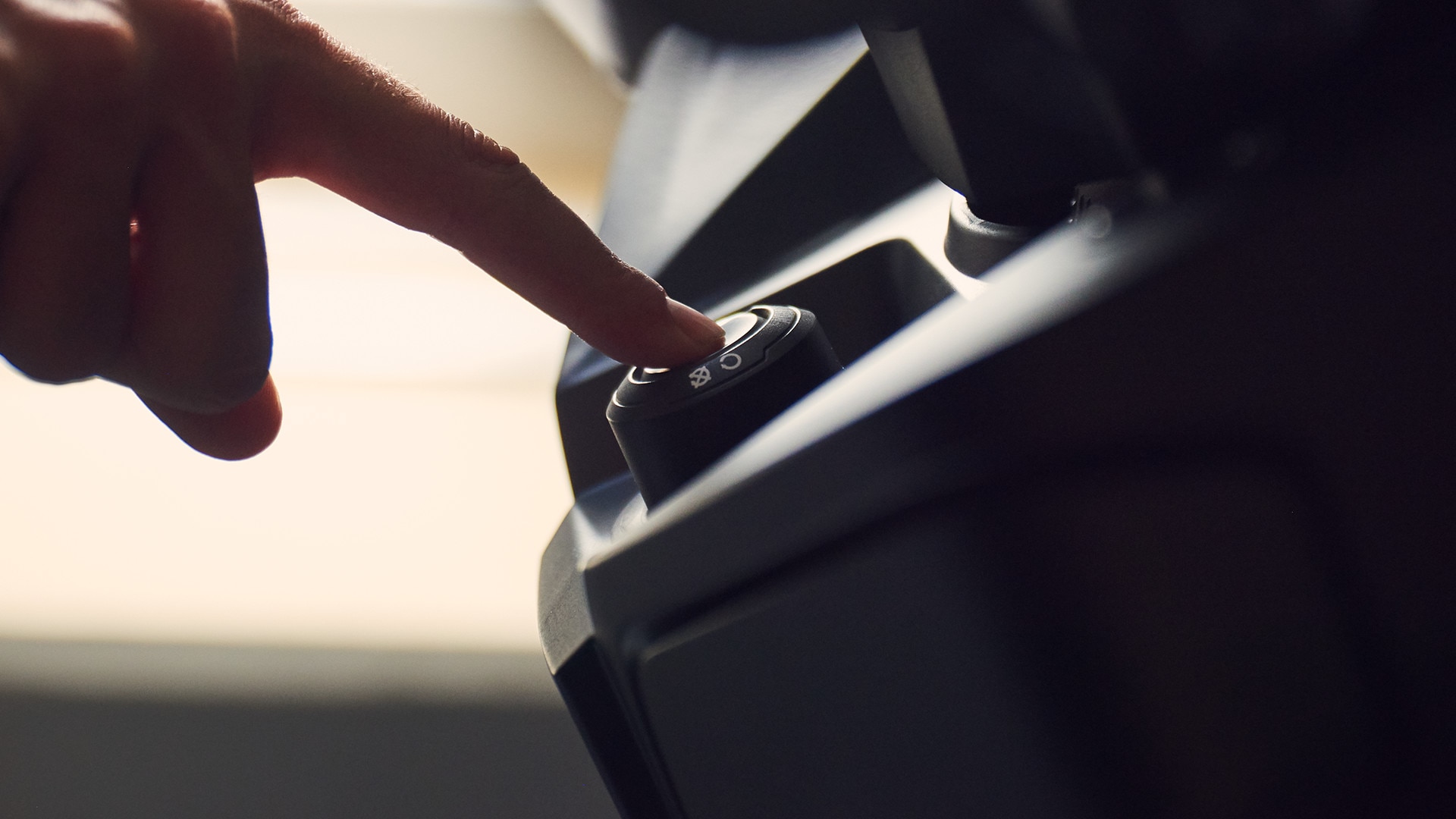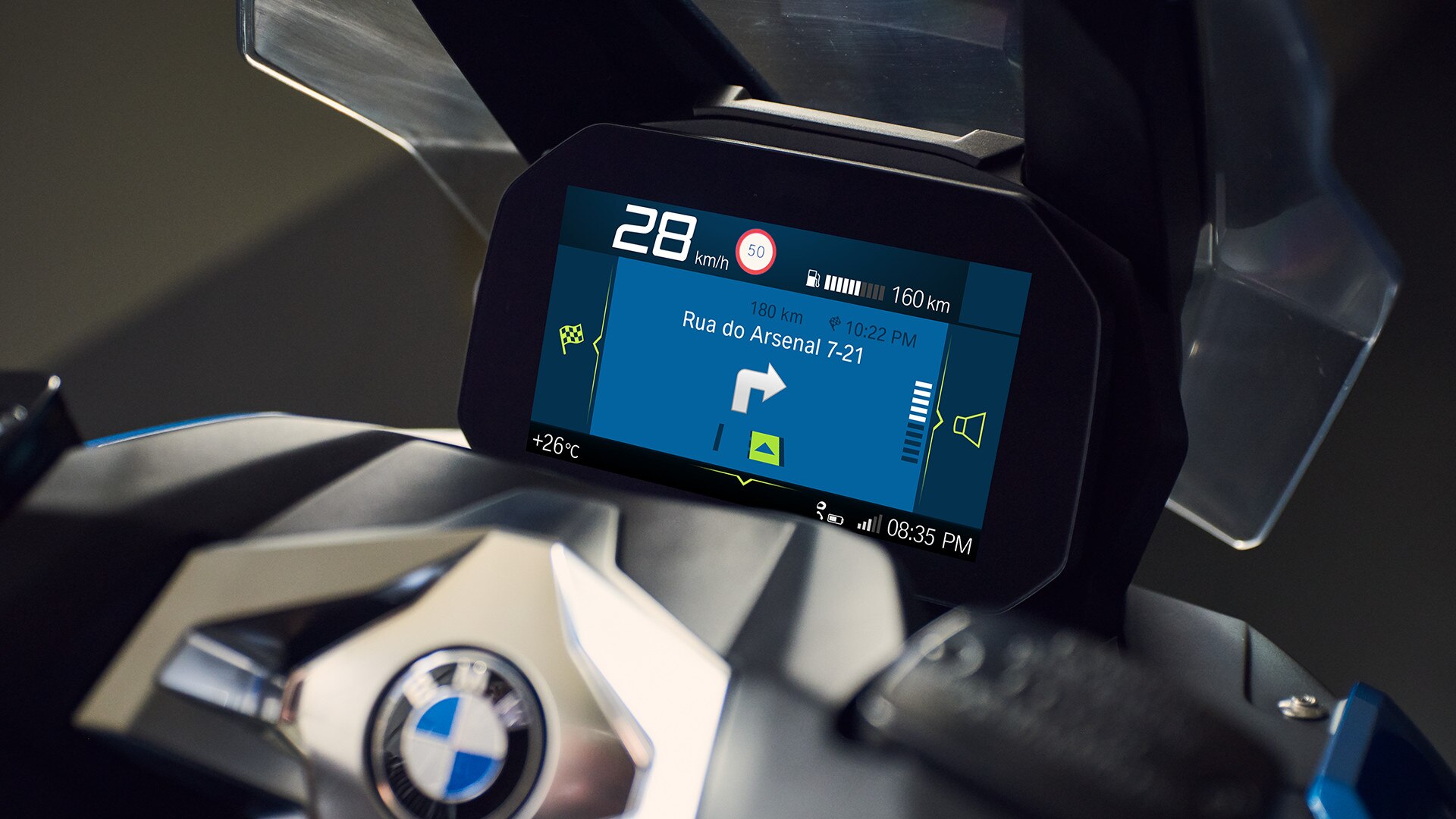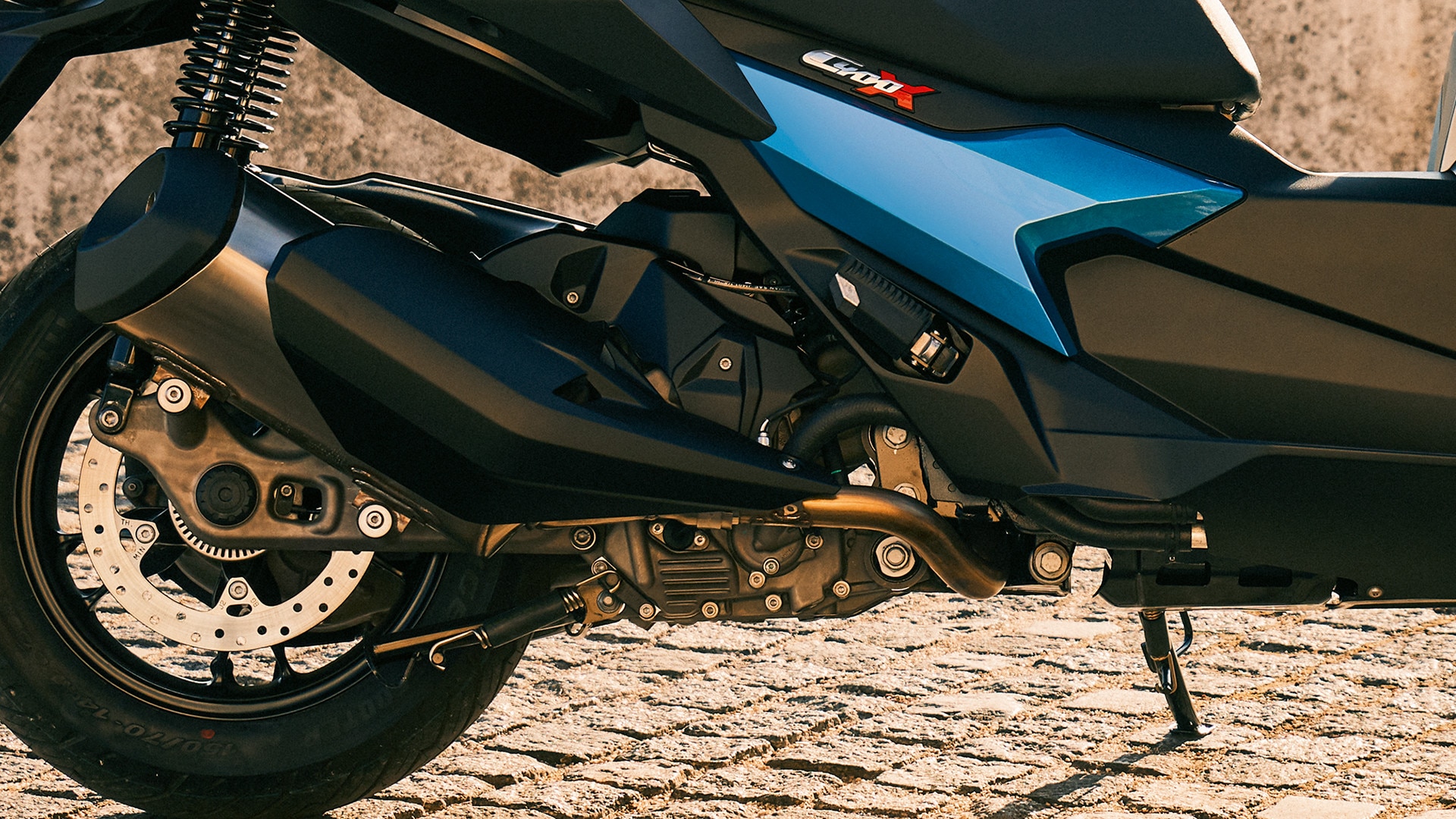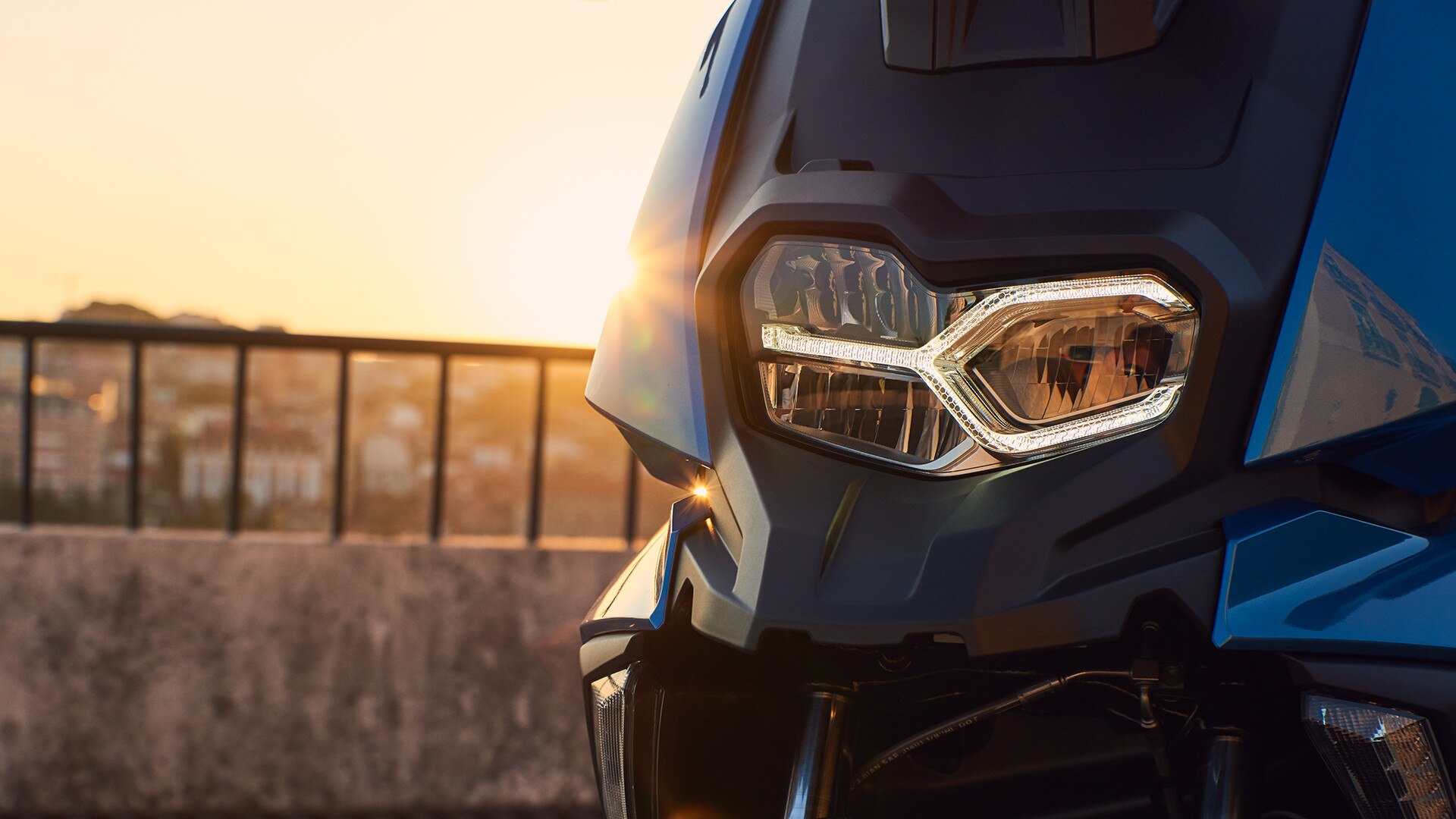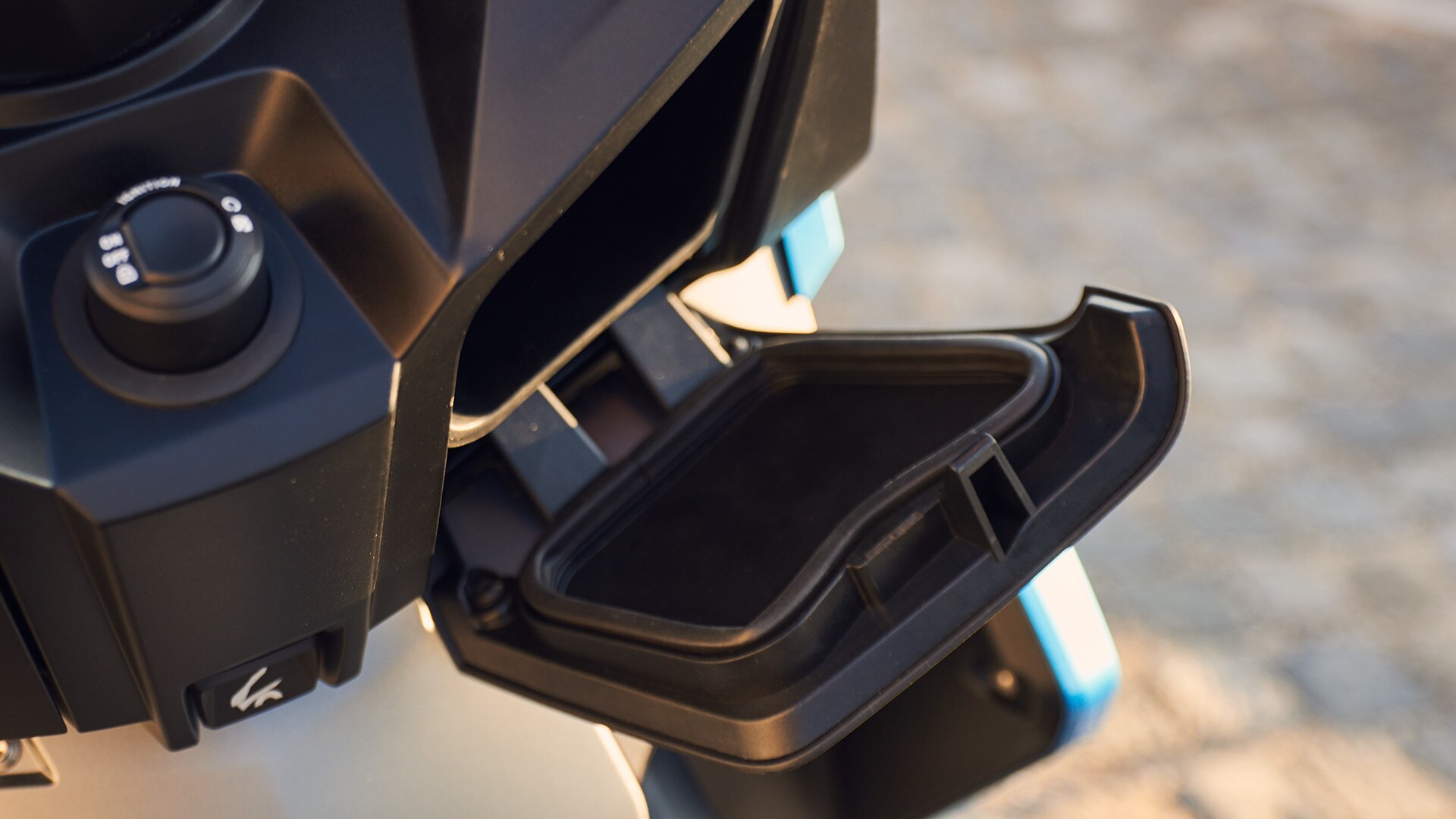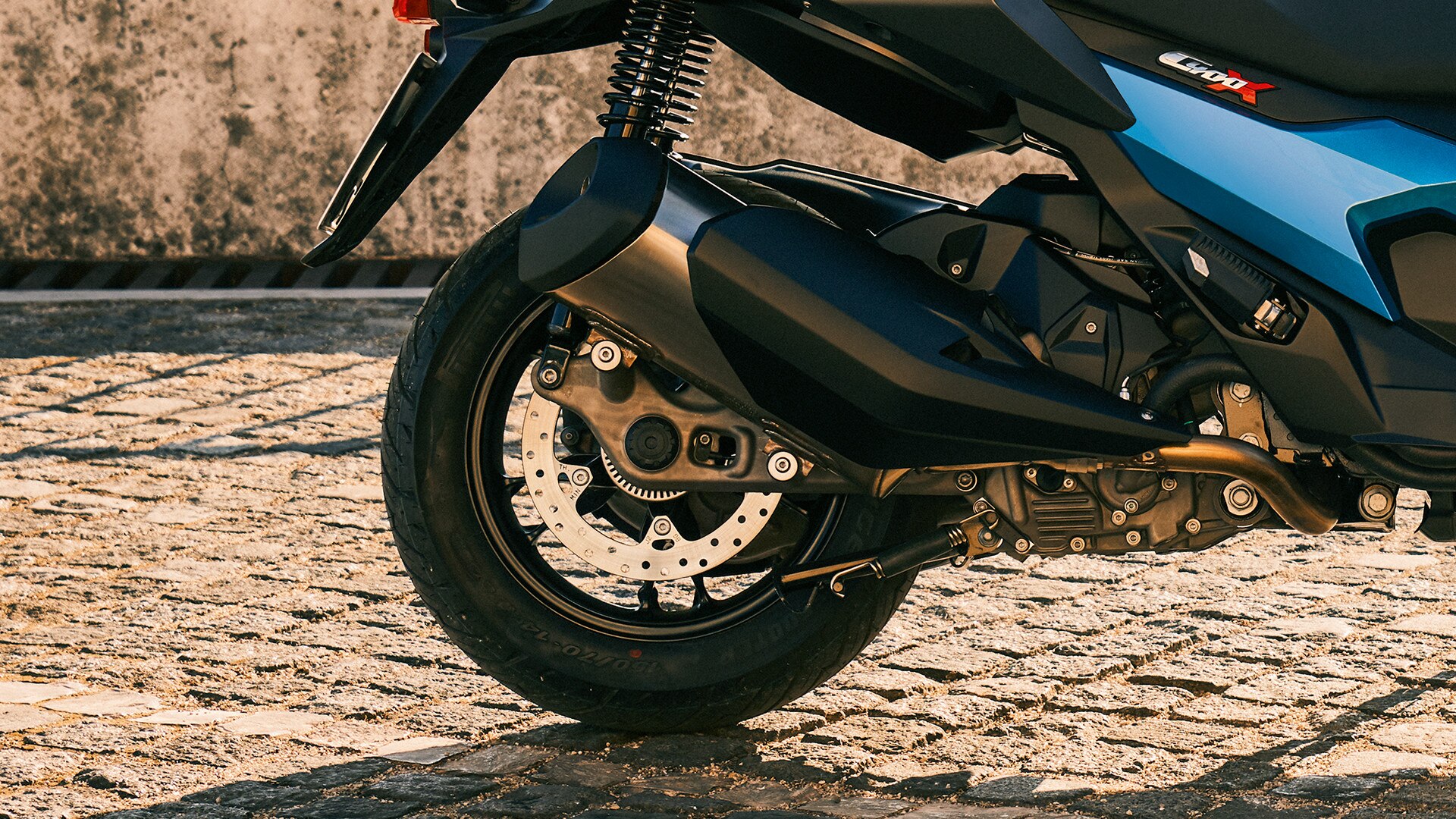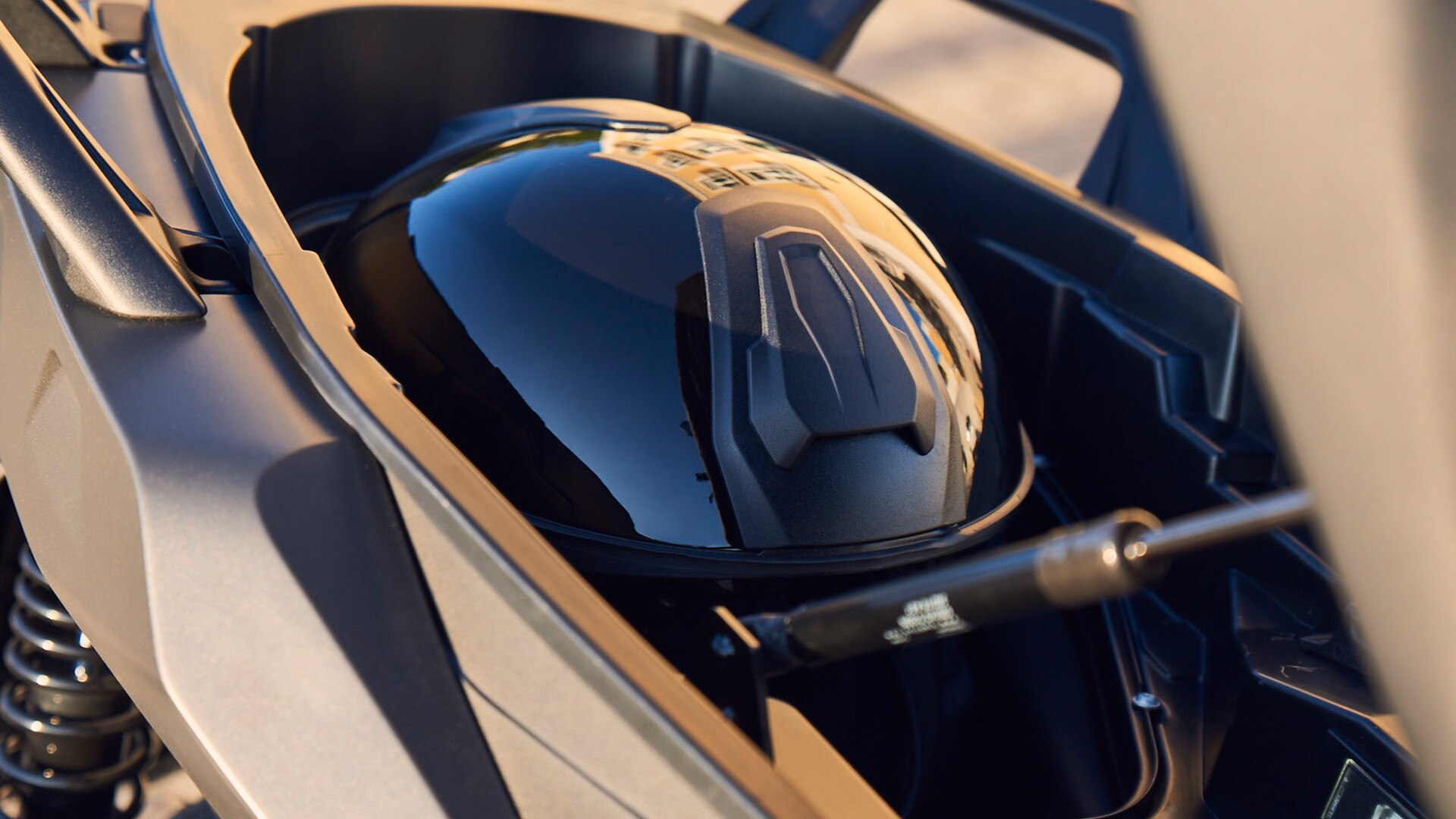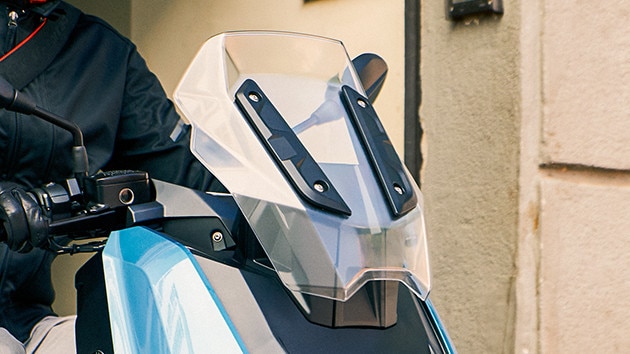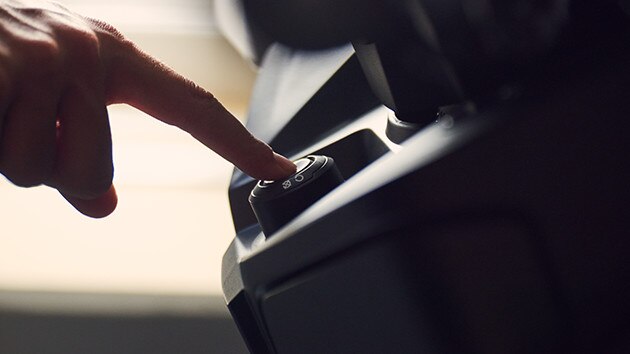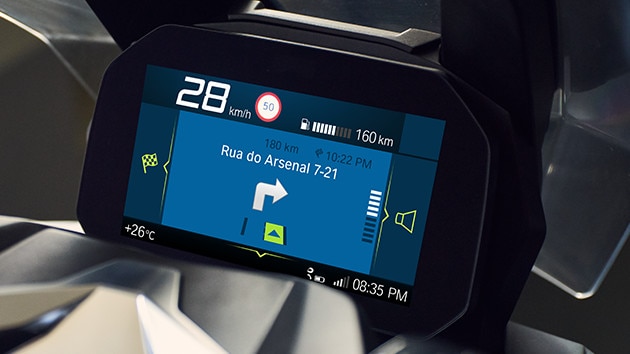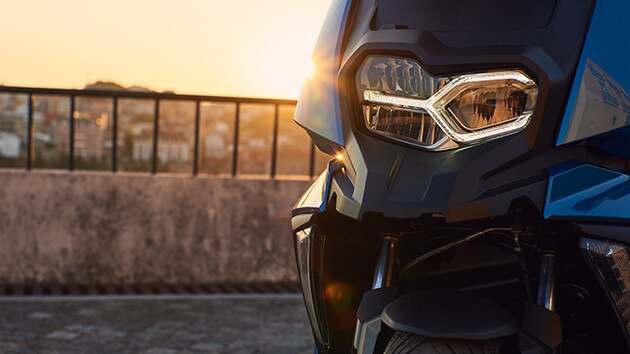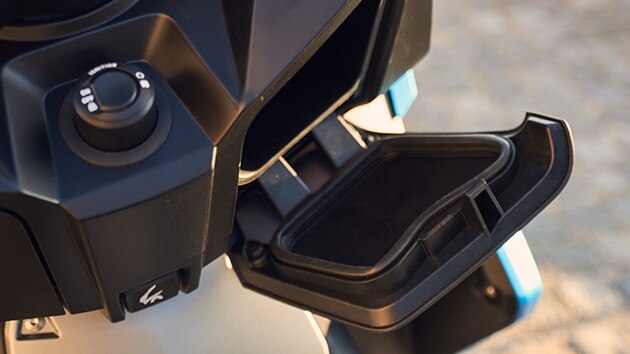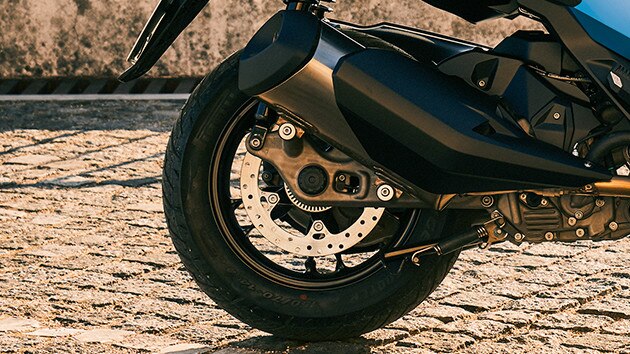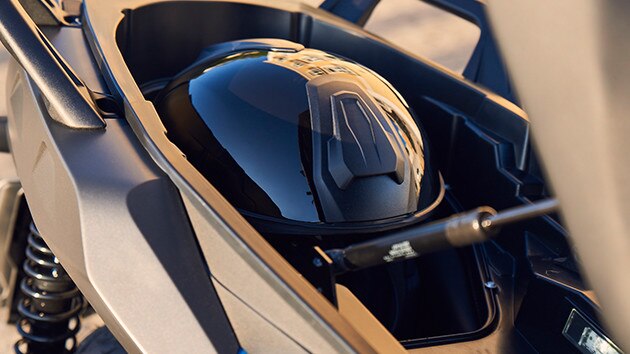 Download brochure
Brochure Urban Mobility range : C 400 X and C 400 GT
PDF   |   1.47 MB   |   Thai
[This is disclaimer text for gpx download files.]
MAKE MORE OF YOUR CITY.
MAKE MORE OF YOUR CITY.
Learn more about  BMW C 400 X
+ ศึกษาเพิ่มเติม