THE BMW C 400 GT MAKE MORE OF YOUR CITY
#Backstreet Freud_Talat Noi Adventure Tour
Actually he has previously visited Talat Noi Community several times before. But when I love SSD  asked Freud Nuttapong Chartpong to take us for a city tour, he still picked the place as a preferred, laidback destination. In fact, SSD  was a bit concerned it might be the same as other popular tourist destinations. Freud's quick response was "Absolutely no." Because this time around he was going to take us to experience a typically entertaining #Backstreet Freud, navigating Bangkok's vibrant backstreets and small alleys on the back of a motorbike. SSD just wanted to remind you that if you go on foot you'll never visit all the interesting sites. And if you drive there, it is extremely had to find a parking space. Then ask no more. Let's jump on the back of his cool motorbike and enjoy an adrenaline-pumping pillion ride experience.
+ ศึกษาเพิ่มเติม
I'm not afraid of getting lost. But you must be careful not to get lost!!
I'm not afraid of getting lost. But you must be careful not to get lost!!
Our meeting place was Luka Café located on Pan Road. It was an extremely cool café meticulously designed and decorated by a team of interior designers from home décor brands Casa Pagoda and Pordee Design. Freshly-brewed coffee and a wide selection of breakfast menus are always available. After we were done with breakfast burrito and a cup of aromatic coffee, Freud was quick to show off his buddy motorbike – a moonwalkgrey metallic BMW C400 GT – that would take us to visit interesting sites for the whole day out. As Freud looked overly enthusiastic about his motorbike, SSD simply ran out of the questions. Let's switch on a Connectivity Feature using TFT screen along with BMW ConnectedRide that can safely and conveniently connect and display the data and information via smart phone and bluetooth helmet – be it listening to music, answering incoming calls, and using a navigation system. Ready, set, go (safely). Let's hit the road.
+ ศึกษาเพิ่มเติม
"Khun Pu's Curry Puff ," a must eat in the neighborhood
"Khun Pu's Curry Puff ," a must eat in the neighborhood
Freud had reminded SSD  from the very beginning that he must stop by "Khun Pu's Curry Puff" on Soi Charoenkrung 24 and grab the treat for his mom before we could go anywhere else. Because his mom had insisted that she would probably get mad with him if he came home without the curry puff. At first I was wondering why it was that important. But once I got a bite of delicious curry puff I suddenly realized why his mom had craved for it. It was crispy outside and packed with filling inside. It was so delicious that even though the shop opened in the late morning, all the curry puff would be gone by 2 p.m. So, to play safe, it's better to buy it early in the day. #Order it right away. Satisfaction is guaranteed for all delicious fillings, if you are quick enough to buy it.
During this visit, Freud ended up buying several boxes of curry puff. This was because a compartment beneath the motorcycle seat is smartly divided into two parts. So there is enough room to store curry puff. Besides, a separate compartment for keeping a Flexcase helmet is also folded away under the seat  – totally convenient and tidy.
+ ศึกษาเพิ่มเติม
#Love a two wheeler, not a girl with two hearts
It literally took us almost an hour trying to buy curry puff and having a meet and greet with Freud's senior fan club. Then we continued with our journey, speeding away into the hustle and bustle of Soi Charoenkrung 24 until we finally got to the entrance of the "Shoemaker's Shrine Alley." Freud expertly made a turn into a small alley only to abruptly applied a brake in order to stop by and check in with a  Wall Street Art. The art on the wall vividly portrayed the way of life of the local residents and the history of Talat Noi Community, one of the very first Chinese settlements in town where the local Thais, Hokkien Chinese, and Hakka Chinese have been living peacefully together for over a hundred years. It was apparently a great opportunity for Freud to update his Instagram photos and start checking in @ Talat Noi Community.
+ ศึกษาเพิ่มเติม
Shoemaker's Shrine: The place was picked because I had done my homework!
Shoemaker's Shrine: The place was picked because I had done my homework!
From the Wall Street Art, Freud kept riding further for almost one kilometer and made a stop to pay homage to "Shoemaker's Shrine," also known in Chinese as Hon Wong Kung Shrine. Dating back to the reign of King Rama V, the shrine was established by Hakka Chinese and has long been considered as one of the important places in Talat Noi Community. Typically I was a serene place situated by the river. But during the Chinese New Year the place will be teeming with people who throng to seek blessings from Chai Sing Aia (the God of Fortune). Freud told SSD that  the place is called Shoemaker's Shrine because in the past the neighborhood used to be occupied by shoemakers, based on Nai Butra's poem composed during the reign of King Rama VI, which mentioned this Chinese shrine as follows:
+ ศึกษาเพิ่มเติม
.... Here we are at the alley named Shoemaker's Shrine Alley
As I have been told, but someone needs to satisfy my curiosity
Where is the Mighty Guardian
Whose name is Shoemaker and the Place's Custodian
The alley as I have been told
Used to be occupied by shoemakers in the days old
It was therefore named Shoemaker Alley ever since
Though sounds pretty rude, the neighborhood is known as it was originally named
All sacred guardian spirits
May I make an offering and a wish
Please help ward off all misfortunes
As soon as the poetry recital was done, everyone was simply impressed by Freud's great knowledge about the place and offered him a big round of applause. Hey Freud! Actually that could have been a grand finale, had the poem not been spotted being posted right at the entrance of the shrine!!!
+ ศึกษาเพิ่มเติม
#What I wanna eat is sweetened shaved ice_what I wanna be is your sweetheart
#What I wanna eat is sweetened shaved ice_what I wanna be is your sweetheart
Having made a wish that he be blessed with prosperity and fortune throughout the year, Freud continued with his adventurous ride, navigating the network of small alleys that criss-crossed Talat Noi Community, accompanied by a laidback tune of music from a smart phone playlist smartly connected with a motorcycle helmet. Soon afterward, we were greeted by a beautiful, classic-style entrance of the place called "Baan Sow Heng Thai," which was once served as an office, a money vault, and a residence of a family of Chinese Thai businessman. The place is now converted into a diving school and a café.
+ ศึกษาเพิ่มเติม
This is a must visit for those who have never been there. Despite Freud having visited the place before, he still remained impressed by this over-a-century-old, classical style mansion of the Chinese millionaire. Right in the middle of the residence there is a deep swimming pool that has been used to offer a diving course since 2004. Different corners inside the mansion are open for visitors to enjoy coffee and homemade desserts and bakery in order to bring in revenue to maintain the place for continued operations. SSD would recommend iced latte and iced Thai tea, which are very delicious. For sweet treat, you are recommended to try out orange cake and blueberry pie. And you'll instantly realize that only premium-grade ingredients were used. So it's not satiatingly sweet. Just enjoy the treat and keep ordering for more just as Freud did. #Just keep ordering one more
+ ศึกษาเพิ่มเติม
Baan Rim Nam – Can't wait to check in as #Freud is coming
Apart from experiencing first-hand the traditional way of life of people in Talat Noi Community, Freud also wanted us to witness another aspect of Talat Noi Community which had over time been evolving from life in the old days to changes brought in by the outsiders who value and respect the traditional way of life of the local community. The outsiders in question are "Khun Jib," Mr. Florian Gypser, who is an Austrian architect and jewelry designer, and his Thai wife "Khun Koi." The couple had presided over a major renovation of an old house once belonged to a Thai businessman of Chinese descent and transformed it into a chic hangout place and contemporary art gallery. In addition, a vacant plot was also turned into a tiny organic farm growing pesticide-free vegetables for homemade organic menus served up for the visitors. The place was aptly named "Baan Rim Nam (Waterfront Residence)" to reflect its location by the Chao Phraya River.
+ ศึกษาเพิ่มเติม
And probably because they seemed to be getting along very well, Khun Jib decided to invite Freud to take a tour of the second floor, which had never been open for a film/documentary shoot. Back in the old days, when the structure was a warehouse its second floor was used as workers' living quarters. But given its intact classical beauty, Freud just floated the idea of having the place transformed into a lodging for travelers who want to experience a unique way of life of people in Talat Noi Community – just like we did today. And Khun Jib seemed to have bought the idea. So please stay tuned because we may have another new place of interest to visit in the near future.
We continued to enjoy good meals in a laidback atmosphere by the river right through the end of the show.  Right afterward Freud bade us farewell and sped away on his buddy motorbike to further explore the alleys on his own. As we had spent the whole day together, a special bond between us just happened to develop and kept growing to the extent that we may need him to take us for another visit of a couple more neighborhoods.
+ ศึกษาเพิ่มเติม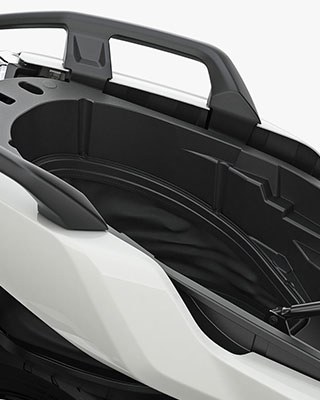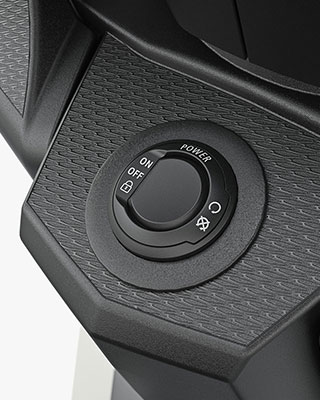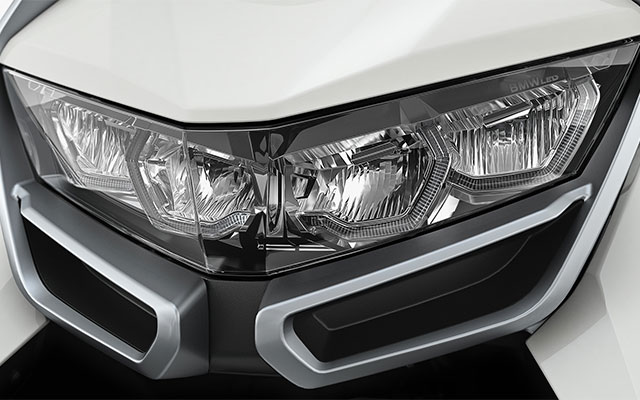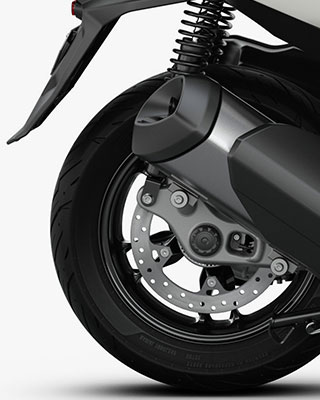 Connectivity (จอแสดงผล TFT)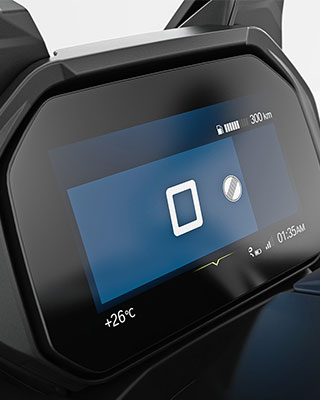 หลักสรีระศาสตร์และกระบังลม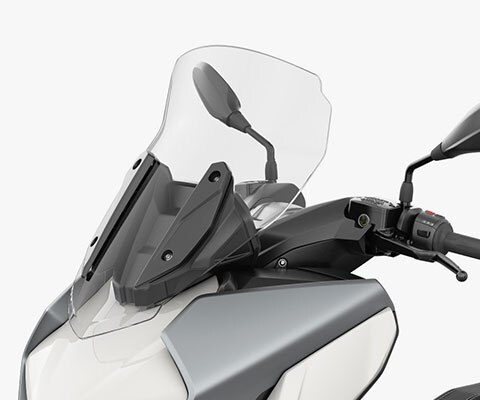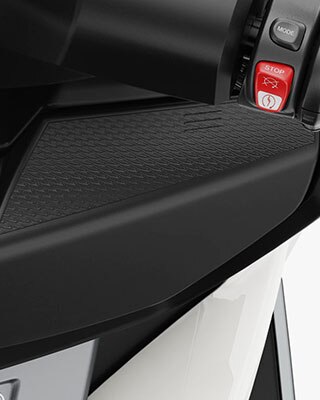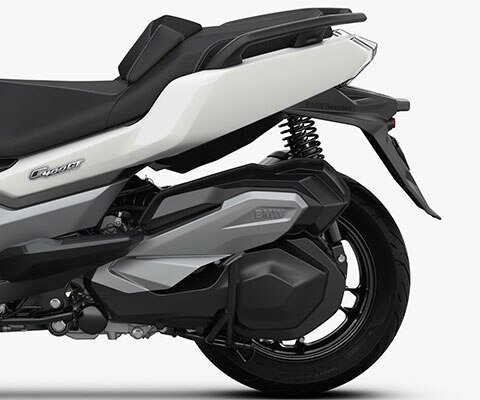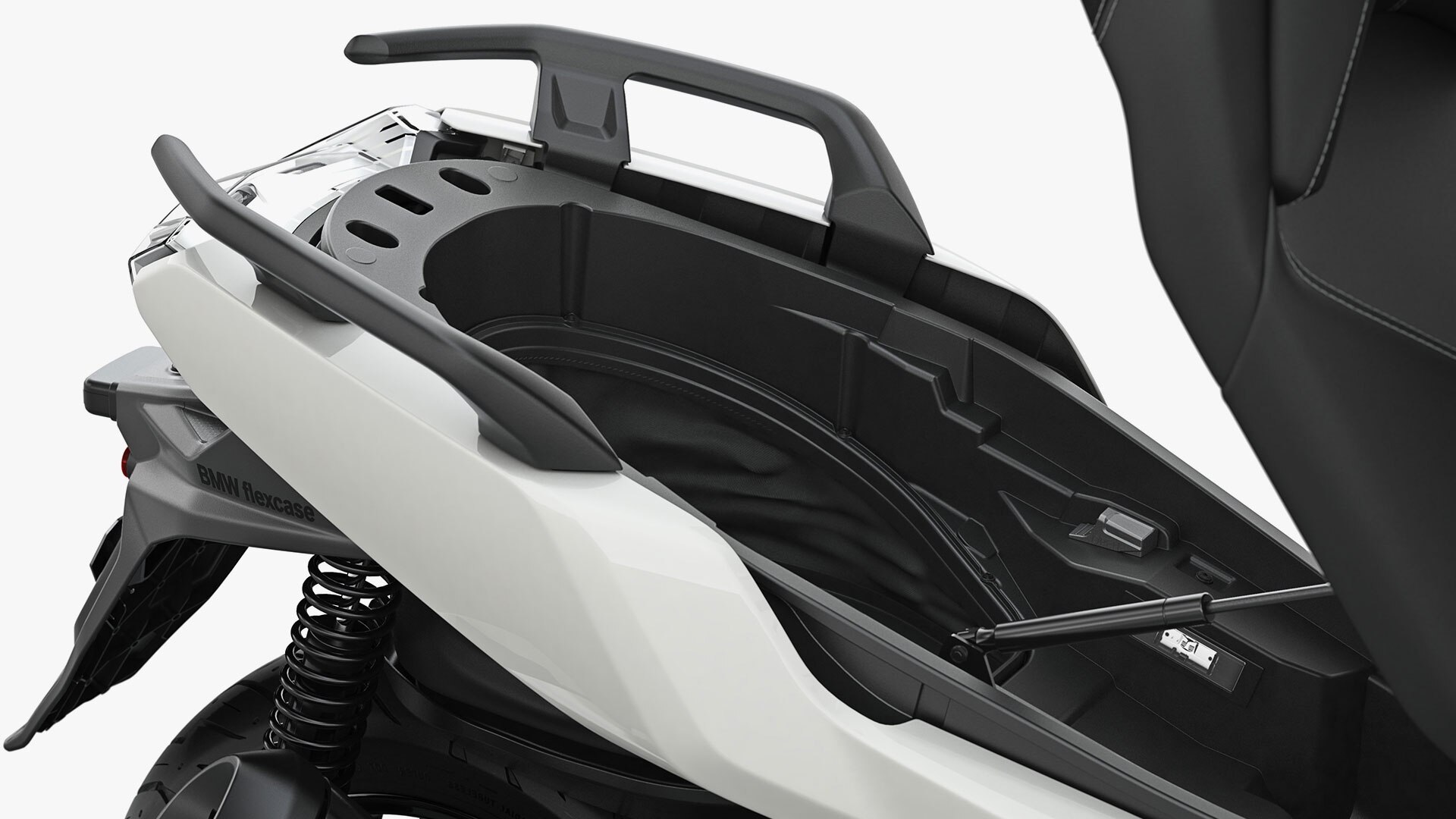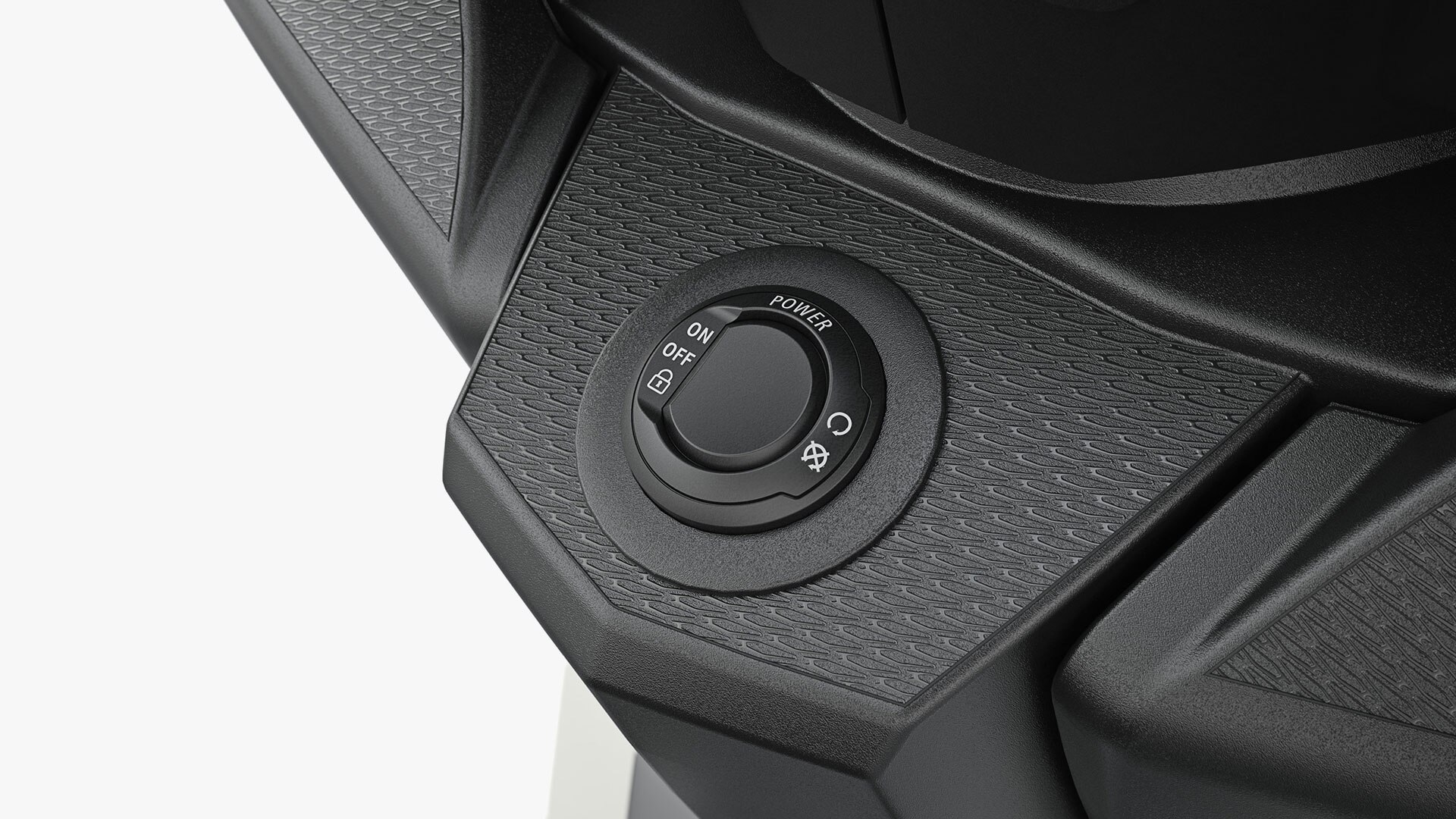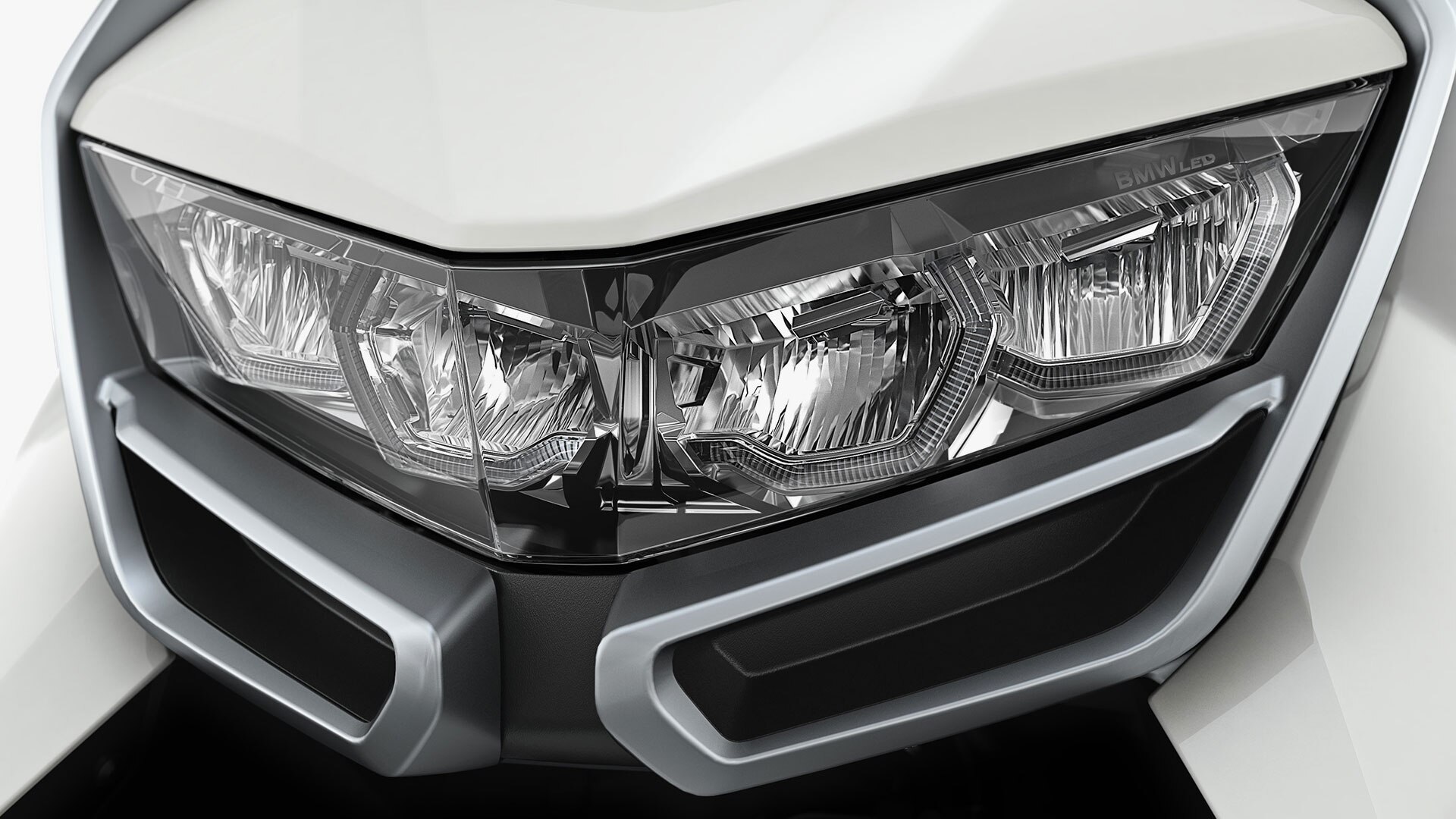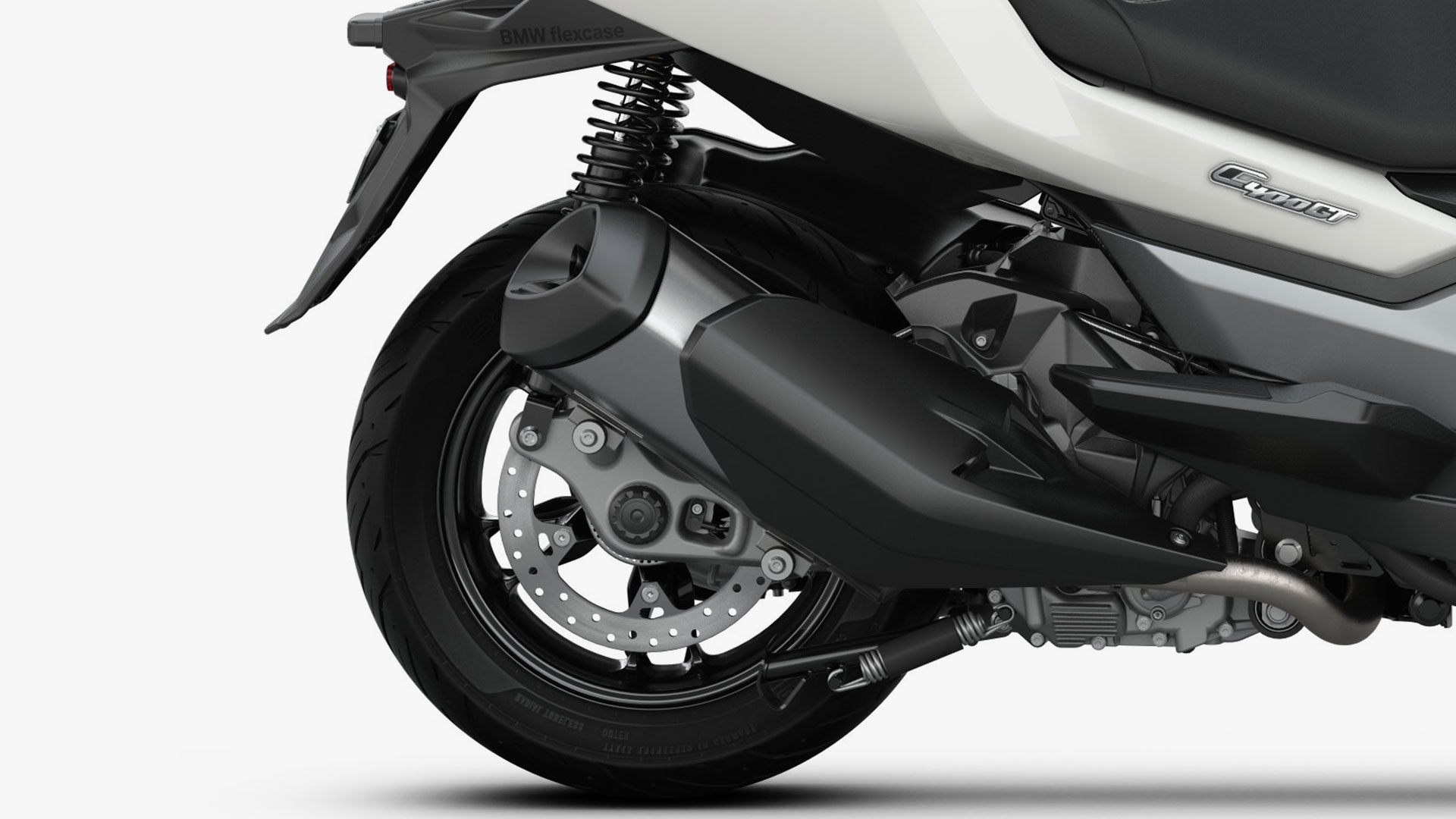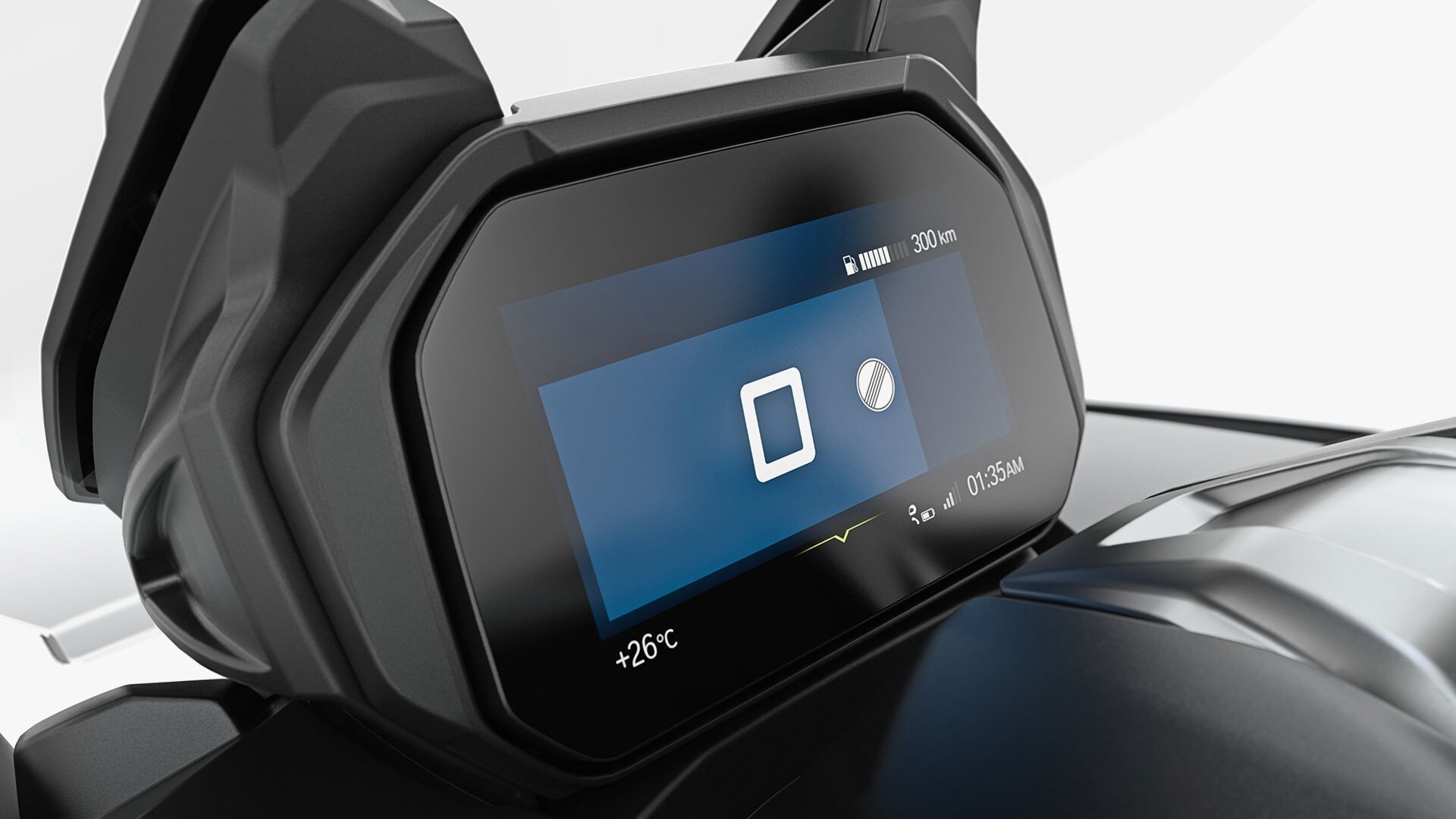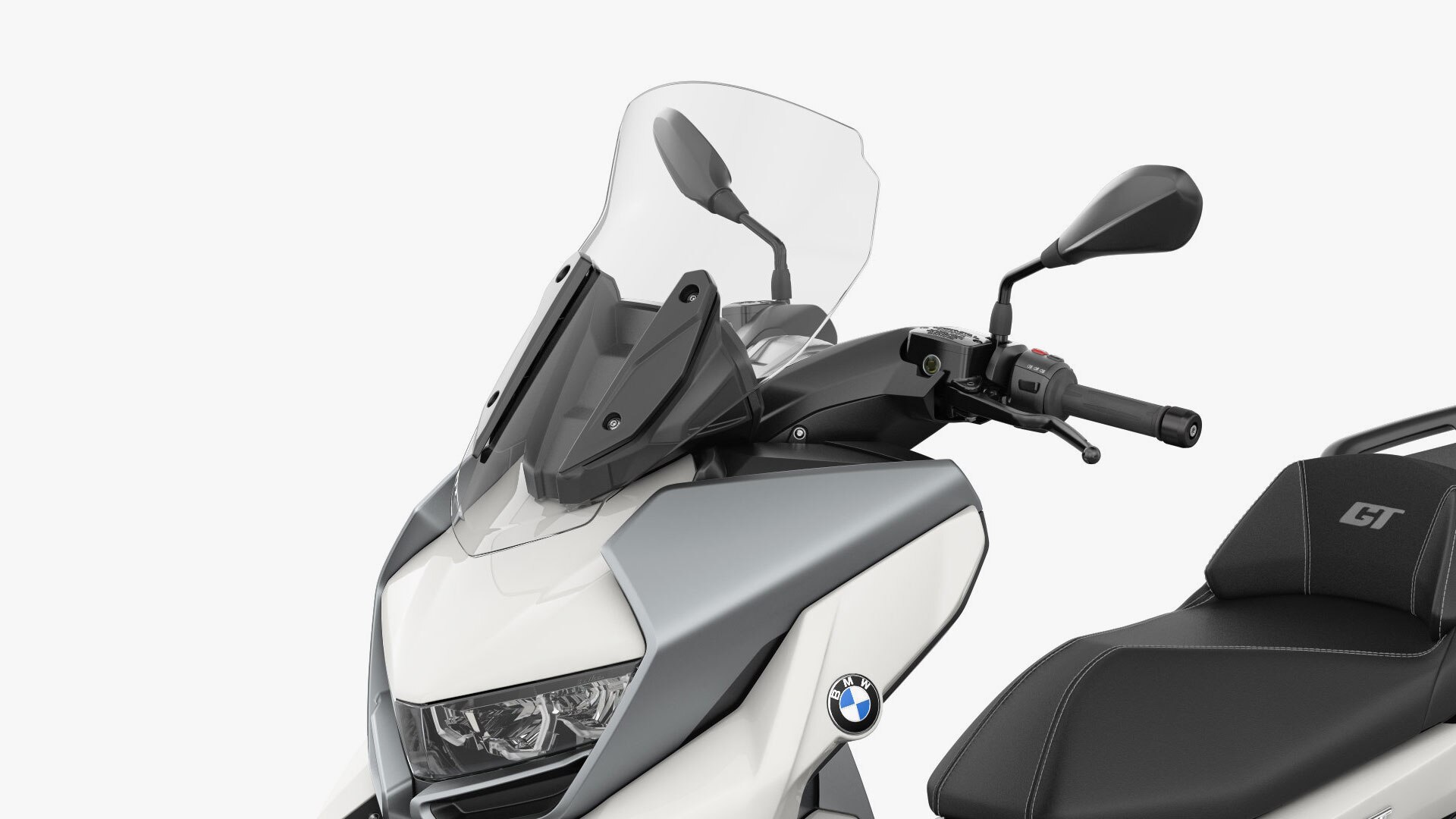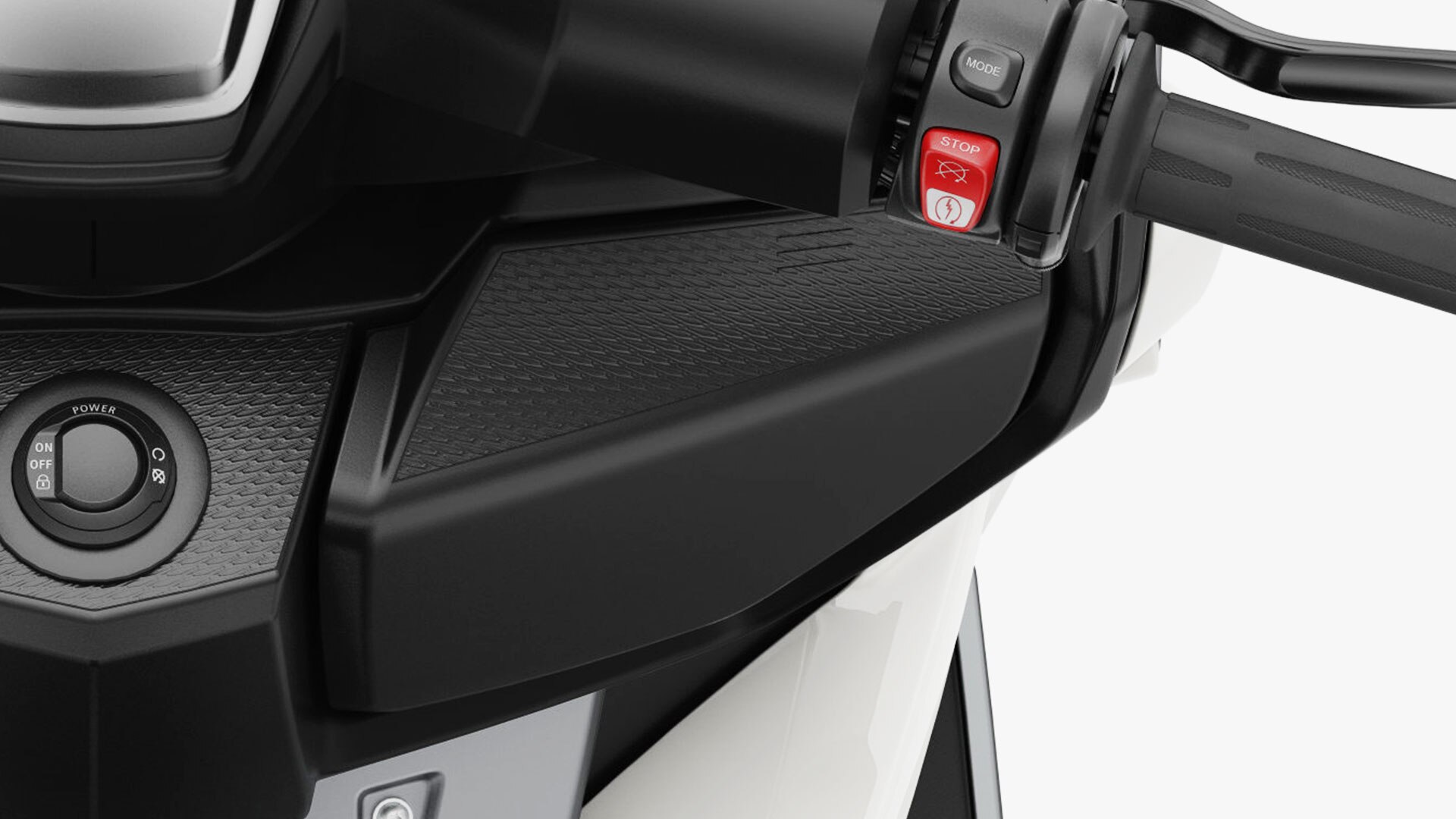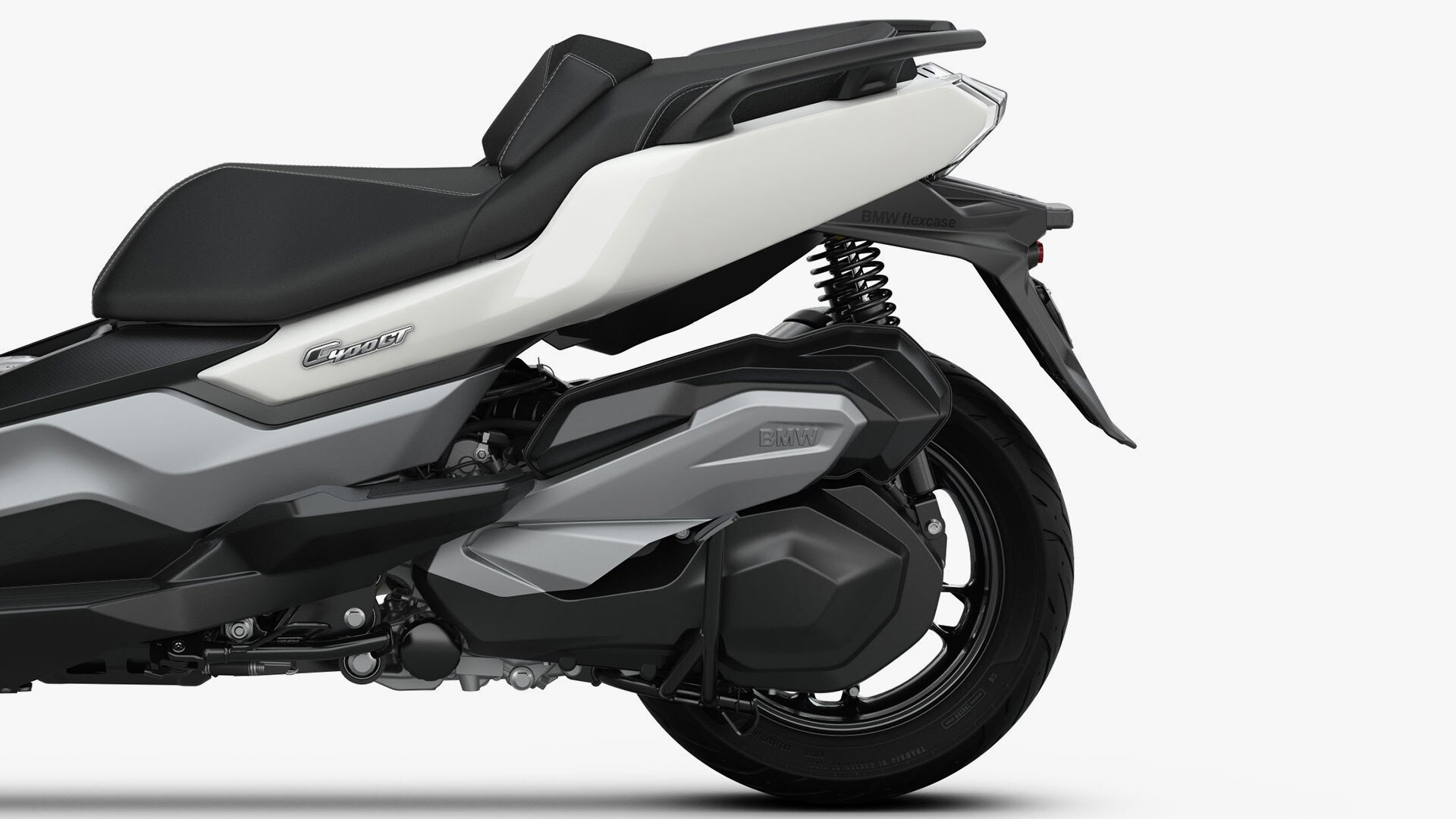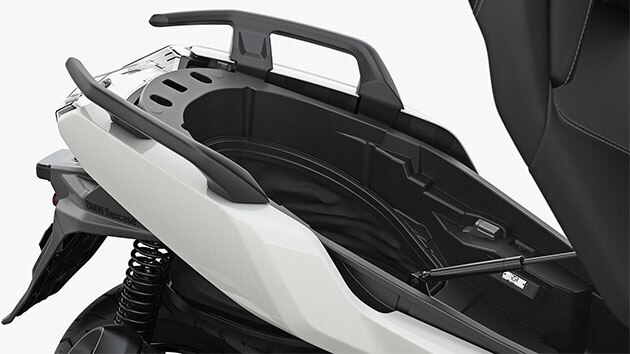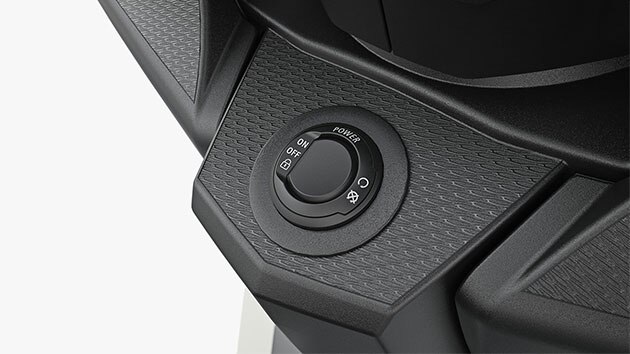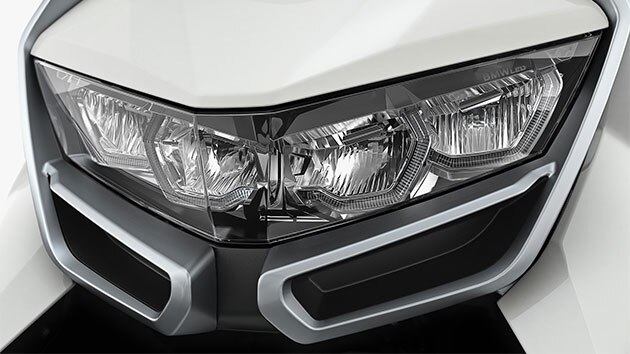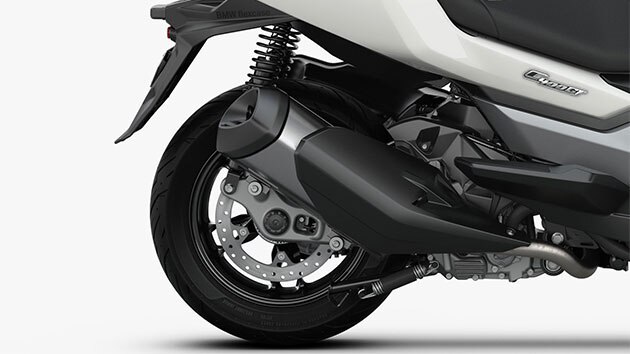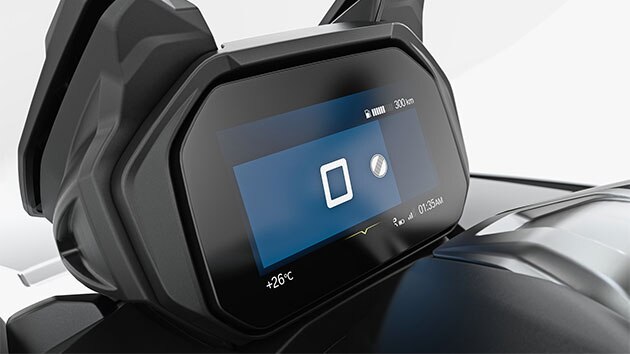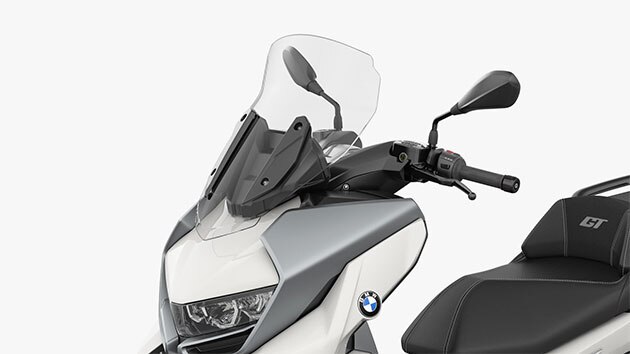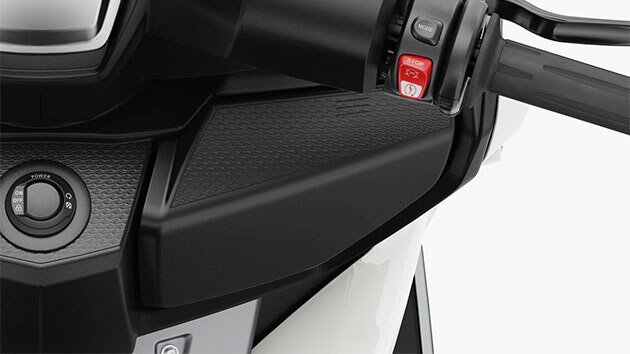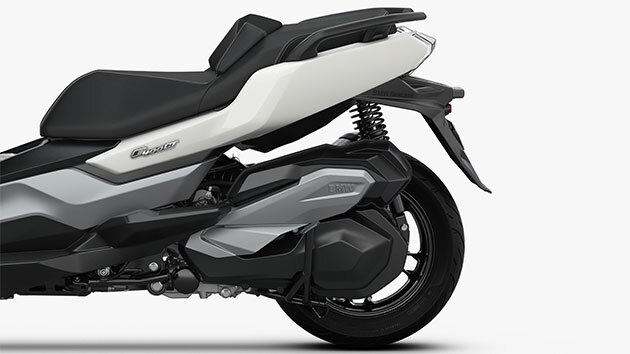 Download brochure
Brochure Urban Mobility range : C 400 X and C 400 GT
PDF   |   1.47 MB   |   Thai
[This is disclaimer text for gpx download files.]
MAKE MORE OF YOUR CITY.
MAKE MORE OF YOUR CITY.
Learn more about  BMW C 400 GT 
+ ศึกษาเพิ่มเติม